Pork belly is the one cut that we're always asked about. It has to be one of the popular cuts of pork to cook and serve. There's a process involved with getting the belly cooked tender with a crispy skin. Here's how to nail it. Every time.


Pigs are born and raised outdoors with continuous and unrestricted daytime access to paddocks, and remain outdoors at all times unless they choose to shelter from inclement weather. Our pork farmers work on low stocking intensity, ensuring forage is always available in a sustainably managed rotational grazing system. Each of our pork farms are PROOF certified.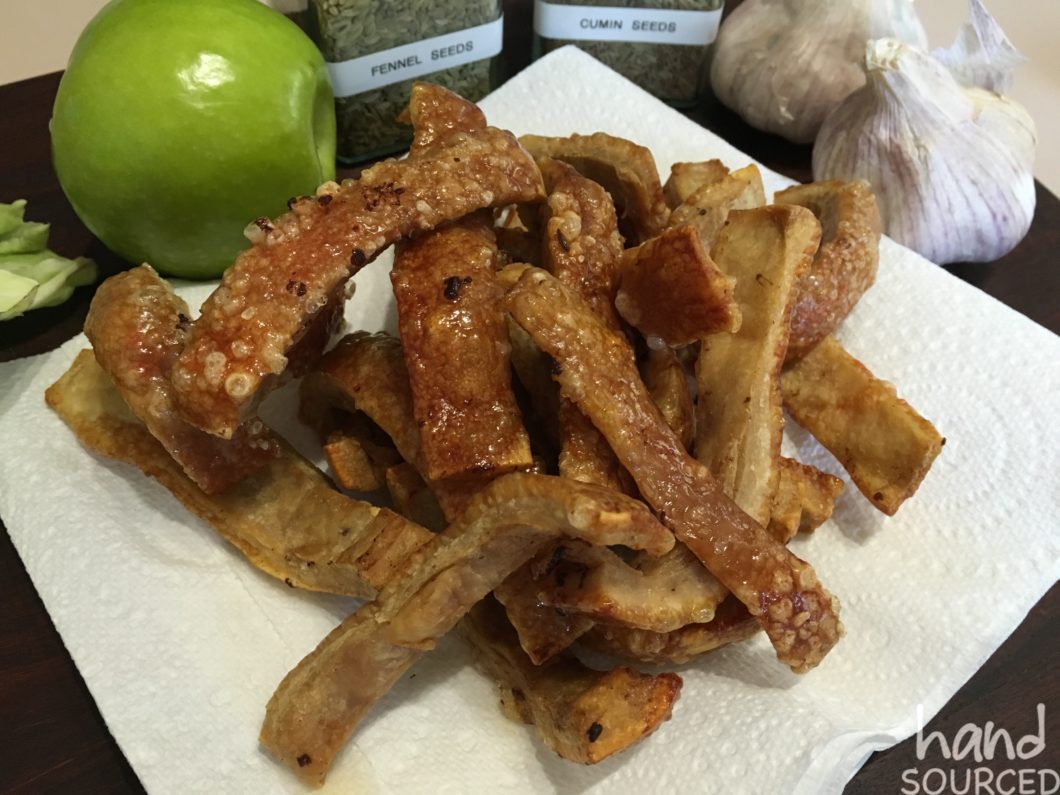 Our top tips for cracking crackling are:


Ensure the skin has plenty of evenly-cut scores
Ensure the skin is as dry as possible (salt will draw out moisture)
Make sure you have a HOT oven with even heat.
Oil + salt = happy crackle. Just like sunscreen, you may need to reapply!
Blast with heat first then turn the heat down when your crackling is 80% done
---
Best Ever simple Pork Belly:
Prep: 12hrs in the fridge & 20mins
Cooktime: 3.5-4.5hrs
Serves: 4
Instructions:
6-12 hours before hand, coat the scored fat-side of the belly with a layer of Murray River salt. Place the belly back in the fridge uncovered.
4 hours before mealtime, turn your oven to 220C fan forced and pop the kettle on.
Slowly rinse the salt off the skin with about 2 litres boiling water – this gives the fat a head-start and pulls the skin tight. Dry the skin thoroughly with paper towels
Now oil the skin with your choice of oil, and reapply a generous amount of salt, being sure to get it into all the scores.
Mix the following ingredients in a shallow bowl –
Pinch of finely ground pepper
teaspoon of fennel or caraway seeds
half teaspoon of ground sage
teaspoon of dried thyme
Rub the mix into the meat-side of the belly.
Slice 2 cored granny smith apples thinly and place in a baking try or dish.
Place the belly on top of the sliced apples.
Blast the belly at 220c for 20-30 mins keeping a close eye on the colour of the skin. You are looking for 1/3 to 3/4 of the colour (and therefore crunch) developed on the fat before the heat goes down. You want to see an even golden-brown colour with bubbles!
When you're there, turn the heat down to 160C and bake for another 3-4 hours. If you're in a hurry then 180C for 2-2.5 hours.
When your belly is cooked and perfect spoon out the apple and blend or mash with a little pepper, a plop of butter and a pinch of nutmeg or cinnamon.
Perfect!
Save