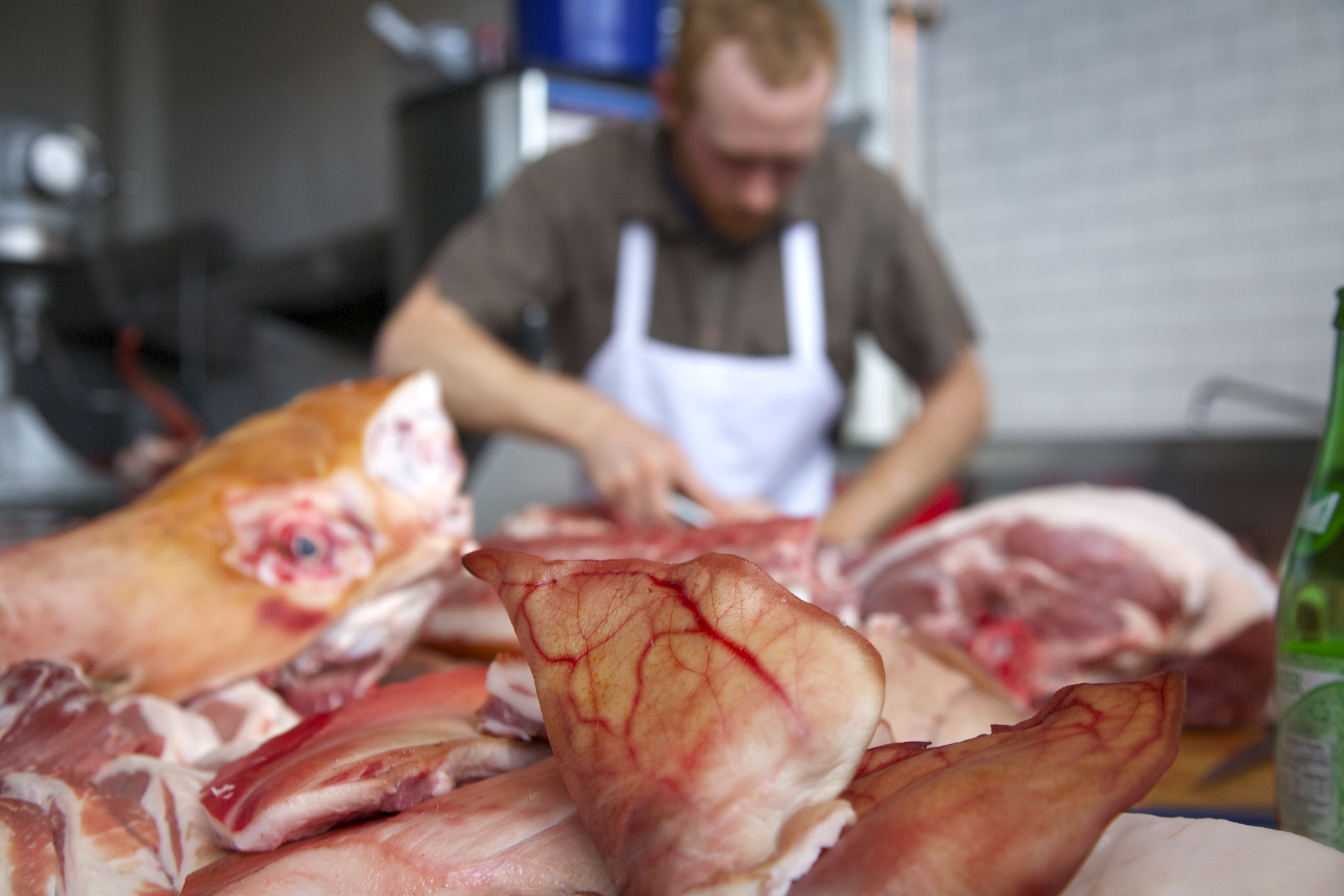 Restaurant quality meat at wholesale prices.
We choose farmers that grow produce slowly and naturally – just how nature intended. We carefully curate our produce, proudly recognised by some of Queensland's best chefs and restaurants. Our priorities are the welfare of our animals, the well-being of people and that of our environment. This means, no chemicals or unsustainable farming techniques. Humane treatment of animals and the use of organic principles are at the heart of everything we do.
We'd love you to join the Hand Sourced community and take advantage of our farm direct access. The same, premium range of meat, game and larder items available to our food service customers, and at a lower price than retail. The only catch? You must buy in bulk, and you must shop seasonally. Simply sign up here, and wait for the next available farm offer.

You can save more on our
premium, hand sourced produce
by banding together and ordering a whole beast. We will butcher it to
your
specifications
, as well as
pack
and
organise
into evenly shared portions (
we'll even organise each share and label it with names and weights
), taking all the work out of it for you.
Get more, pay less.

It takes as few as 4 people to make even the largest animal affordable and manageable. Simply nominate one contact person to register here. Then, let us know how many people are involved and what breed of animal you would like. That's it!
But who would I share with?
people at work

people at the gym

people in your street

parents from school, child care or after-school sport groups

extended family members

facebook friends and social media contacts

anyone!
When your order arrives, your nominated person will be contacted to collect from Ascot, Brisbane.