About Mongogarrie Olives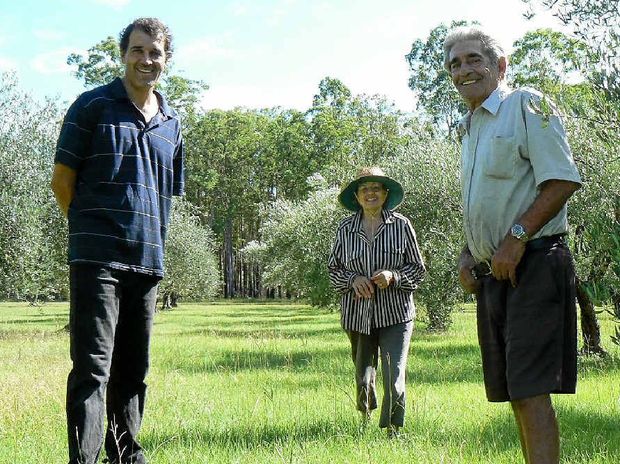 Mongogarie Lodge Olives is a family owned and operated organic olive farm producing table olives, virgin olive oil and tapenades.

The Leo family inhabits a quiet retreat of 400 hectares of sandy loam, where on a sloping hillside facing north, they grow 1100 olive trees – not just one type but groups of 23 varieties.
They are planted together, in rows seven long and five wide, so they can keep track of them, although the elder curators Angelo and Maria Leo know them well enough.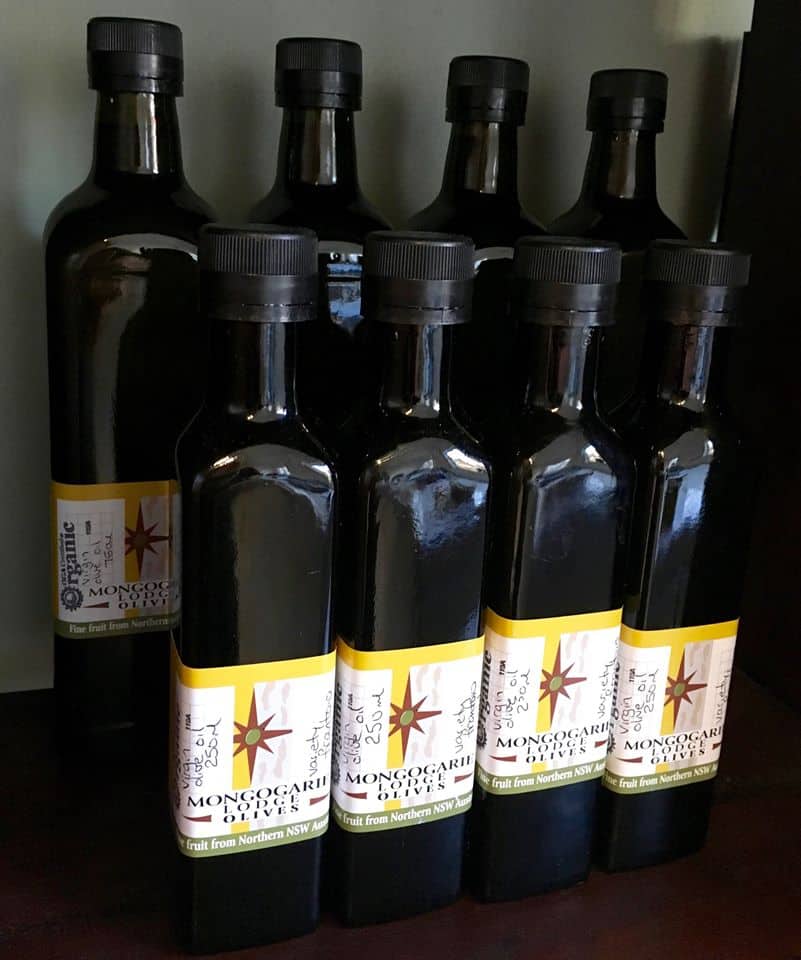 The oldest trees are 17 years old and bear well in good years. The record is 60kg from one tree. The typical mature harvest is more like 40kg a tree. But as is the case with a species that tends to live a long time, it takes the next year off, to rest.
Because the soil is naturally acidic, the Leos apply regular lime with some copper, which is allowed under the organic regulations. That combination helps to keep anthracnose at bay – and stops the fungus shrivelling fruit on the tree.
Mulching trees with olive pulp and straw, along with chicken manure, helps keep the orchard healthy and strong. The Leos run chickens free-range under their trees, rotating their position with a mobile chook pen.
Cold pressed olive oil is another product that holds much promise for the family.
They irrigate their oil trees differently to those for table fruit and use an imported Italian press, which grinds the olives with their pips into a slurry, before spinning the mix in a centrifuge to release the oil.
Varieties include Azapa, Barouni, Frantoio, Hardy's Mammoth, Helena, Kalamata, Koroneiki, Manzanillo, Mission, Nevadillo Blanco, Sevillano and UC13A6. Mongogarie Olives also provide an Oil Pressing service.
Please contact us at hello@handsourced.com.au for details; and for all food service, hospitality, wholesale and retailer product enquiries.