About our Wild Caught Rabbit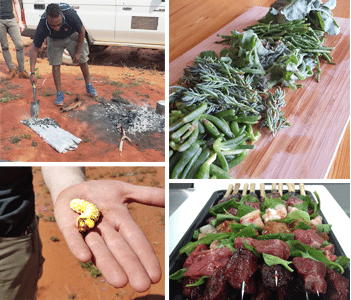 Our open sourced rabbit is centrally curated by Something Wild; Australia's first indigenous-owned native greens, game and traditional meat provider.
Rabbit is wild caught (shot) by qualified hunter teams after nightfall, a practice which results in less stress for the animals and a higher quality meat texture. Once shot, they are moved to transportable cool rooms and held on location to age, then moved to South Australia for butchering. No exposure to areas where poison-based pest control occurs.
Something Wild focuses on using indigenous harvesters and employees throughout the business and has a strong commitment to fostering positive relationships with Indigenous communities to create economic opportunities for Aboriginal people. They supply Indigenous produce to some of Australia's top restaurants and internationally acclaimed chefs.
For food service, hospitality, wholesale and retailer product enquiries, please contact us directly: hello@handsourced.com.au.
SaveSaveSaveSave