Reducing food miles and using locally sourced produce is one thing (and a very fine thing at that); but here at Hand Sourced, we like to use as much of the entire animal as possible. Here's our favourite way of serving the deliciousness that is derived from a marrow bone.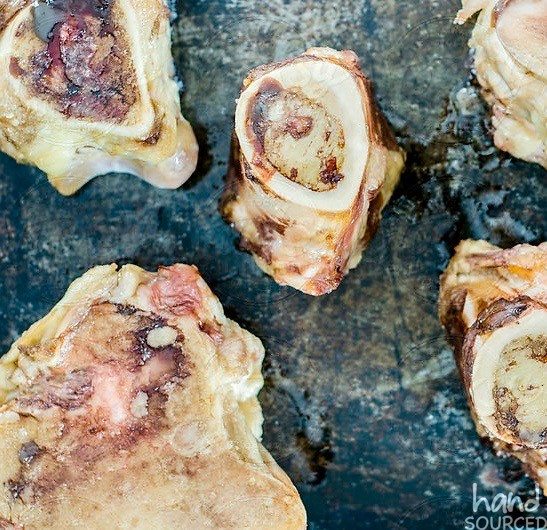 Ask us to get our butcher to cut the bones into four-or five-centimeter lengths. This recipe makes a great entree, or beef it up a bit (see what we did there?) by serving with a leafy salad dressed in a strong vinaigrette. We add Barossa Bark or some toasted hot croutons to break the unctuous marrow mouth feel a little. Don't be stingy!
Our quality grown on grass beef is bred and raised by Les and Kerryn Hellyar on their beautiful cattle farm 'Trewellen' situated just outside Kyogle.
No hormones or antibiotics have been introduced. The Hellyar's handle their kill in a low-stress environments in small numbers, keeping the livestock calm. This quality husbandry is clearly reflected in the quality of the meat.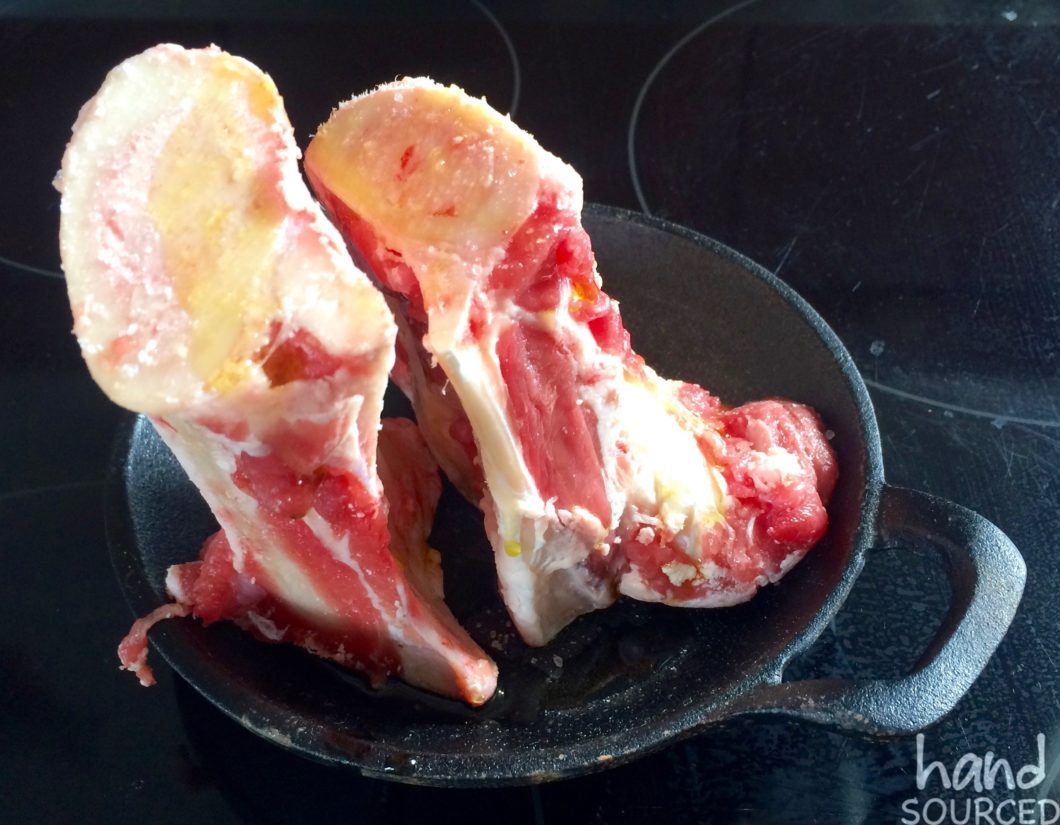 Roasted Kyogle Beef Marrow
Prep: 48 hrs (to defrost) +10mins
Cooktime: 10-20mins (depending on size)
Serves: 2
Ingredients:
2 Kyogle beef marrow bones, each cut into three or four sections (you can freeze your delivered bones, and defrost when ready to use. Simply place in the refrigerator a good 2 days before use to allow them to defrost slowly to keep their umami marrowness).
1 tbsp olive oil (We like Hand Sourced's Mongogarrie Olive Oil)
2 garlic cloves, finely grated
1 tbsp lemon zest
2 tbsp extra virgin olive oil
4 tbsp panko or fresh breadcrumbs
1 tbsp finely chopped parsley
Sea salt and coarse black pepper
Instructions:
Heat the oven to 220 degrees. Rinse the bones and pat dry, then place the bones on a baking tray lined with baking paper, and brush them with olive oil.
Mix the garlic, lemon zest and extra virgin olive oil, add breadcrumbs, parsley, sea salt and pepper, and lightly toss.
Spoon the crumbs on top of each bone, and roast until the marrow is soft throughout, yet not so soft it melts away. Start checking (by inserting a thin skewer) at 10 minutes for smaller bones, 15-20 minutes for larger bones. Serve with the hot toast, and small spoons for scooping.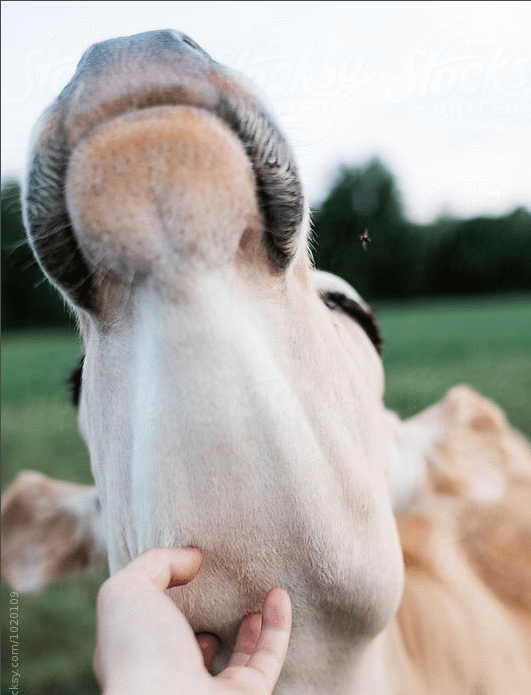 Find out more about our Kyogle pasture raised beef here; and read about the farmers here. Ready to order? Pre-order for the next beef run here. If you'd like to know how much beef arrives in an even quarter in a buyers group, take a look at this little (and rather dodgy) home video we shot last May.
Save