The 'Black Namoi" is a modern-day spin on the traditional rare breed, Asian coveted 'Silkie'. Unlike traditional Silkie chickens, which are lean and gamey, the Black Namoi is a result of new bloodlines and crossbreeding, culminating in a small, tender table bird with startling black skin and bones, a good layer of fat, a greater proportion of moist meat, and deeper, richer, less gamey flavour than it's lean, textural cousin.
The Black Namoi is designed to get Silkies out of the pot and onto the grill.
The Silkie (sometimes spelled Silky) is a breed of chicken originating from China, named for its atypically fluffy plumage said to feel like silk. The breed has several other unusual qualities, such as black skin and bones, blue earlobes, and five toes on each foot (most chickens have four). Their raw flesh is dark beige and internal organs dramatically pitch black. Once the skin is cooked, it turns a deep, glossy, obsidian black.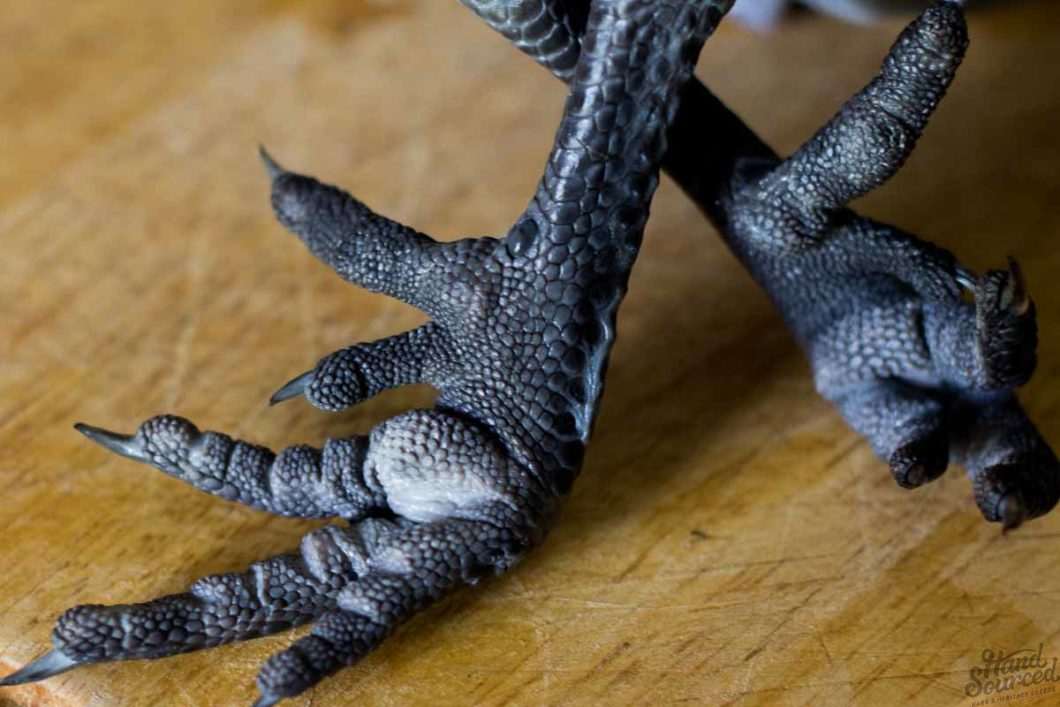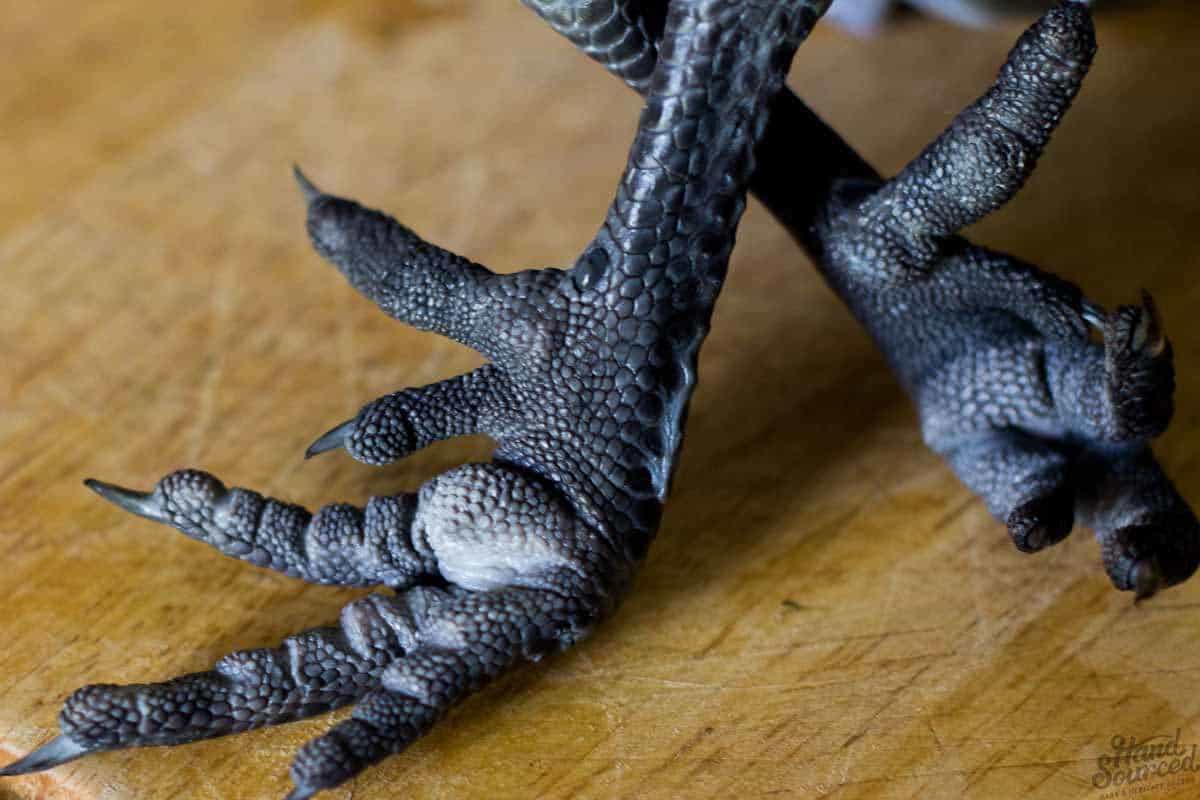 This startling colourisation is due to a rare genetic trait known as fibromelanosis, which causes melanism (the opposite of albinism), a genetic mutation characterized as "a complex rearrangement that leads to increased expression of Endothelin 3, a gene which is known for promoting the growth of pigment cells".
Silkies have been well regarded for their Asian healing properties since the seventh century (their name, wu gu ji (烏骨雞), meaning 'black-boned chicken' is synonymous with Chinese medicine). They boast a high content of carnosine, a naturally occurring peptide believed to increase muscle mass, ward of the effects of aging and alleviate diseases. Silkie soups and broths are served as a restorative tonic following childbirth, and believed to have a positive effect on the Yin, blood, lungs and stomach. They are rich in vitamin B, amino acid, and contain 21.4g of protein per 100g.
The Black Namoi has a soft, gentle nature and even temperament, and will often adopt and sit on orphaned eggs from other species (even giant duck eggs).
Great Northern Poultry is owned and operated by Cameron Ward and Angus Shepherd. The Shepherd family manage all aspects of the specialist genetics, breeding, brooding and hatching of eggs on their family farm "Burralaa Crossing" situated just outside of Manilla, a small town slightly north east of Gunnedah, NSW. Day old chicks are carefully transported to the Ward family farm "Glenbrae", where the birds live a free-range life until maturity around 8-10 weeks. Both farms maintain high level holistic management systems, with bird health, and wellbeing the main priority. At 10 weeks of age, each batch of chickens is dispatched to a private avian abattoir in Guyra, where they are hand processed without chemical intervention, bleach or toxic skin treatments.
…their name, wu gu ji (烏骨雞), meaning 'black-boned chicken' is synonymous with Chinese medicine
Meat colour varies within each bird. Typically, expect distinctly darker meat which will turn from soft cream to white when fully cooked. Despite all the black-on-black-on-black, silkies are colorfast and won't produce a black broth, using either water or fat to try to leach the inky pigment from their bones. The skin will be black, sometimes bordering on blue or purple.
The Black Namoi have an elongated body, small head, long legs and disproportionate looking feet with 5 toes.
The increased fat content allows the Black Namoi to be used for roasting, baking, and grilling, in comparison to the traditional purebred Silkie used solely for broths and soups.
Black Namoi table birds are processed using the superior Cold Scald and Air Chill method. This protects the bloom of the skin. The birds drain before air chilling on racks, allowing the meat to rest before packaging commences. The Black Namoi is the only table Silkie in Australia to be processed in this method, meaning there are NO CHEMICALS involved in the processing of the bird. The cooked finish is not compromised by the freezing process.
Black Namoi Silkie chickens can be ordered here. Sizes range between approximately 500g to 1kg. Due to small flock size, we cannot guarantee large quantities of birds exactly the same size, but will do our best to accommodate.