Brisbane now has a choice between the commonly used generic shed raised quail and an ethical alternative product that is raised in the paddock eating bugs, dust bathing and having access to full flight. Eugowra Farm is operating the only commercially viable pastured quail in Australia.
There really is no comparison between the two: the meat of pasture raised birds is darker, has more fat coverage and has incredible depth of flavour on the palate. Eugowra Farm were recently awarded with a national gold medal in the 'from the paddock' category in the delicious produce awards 2018.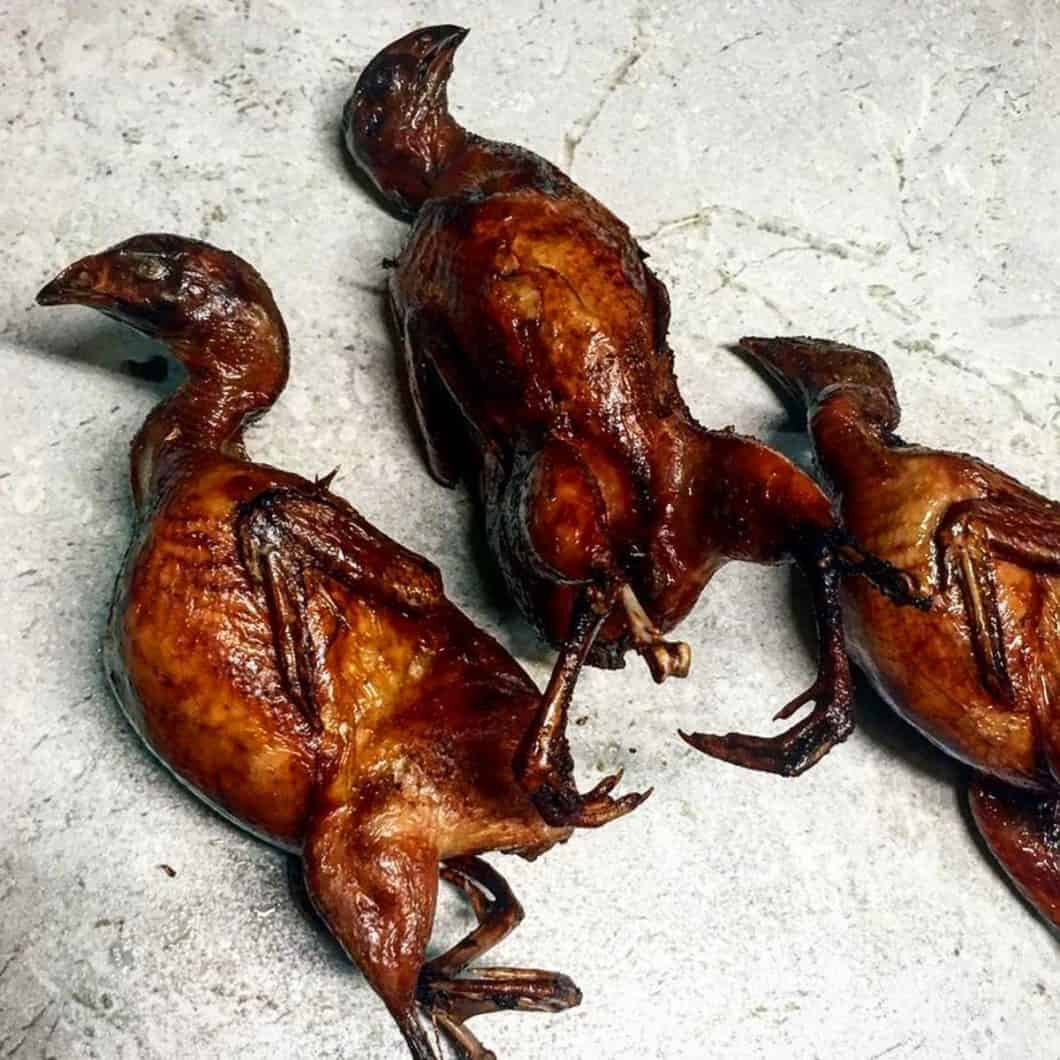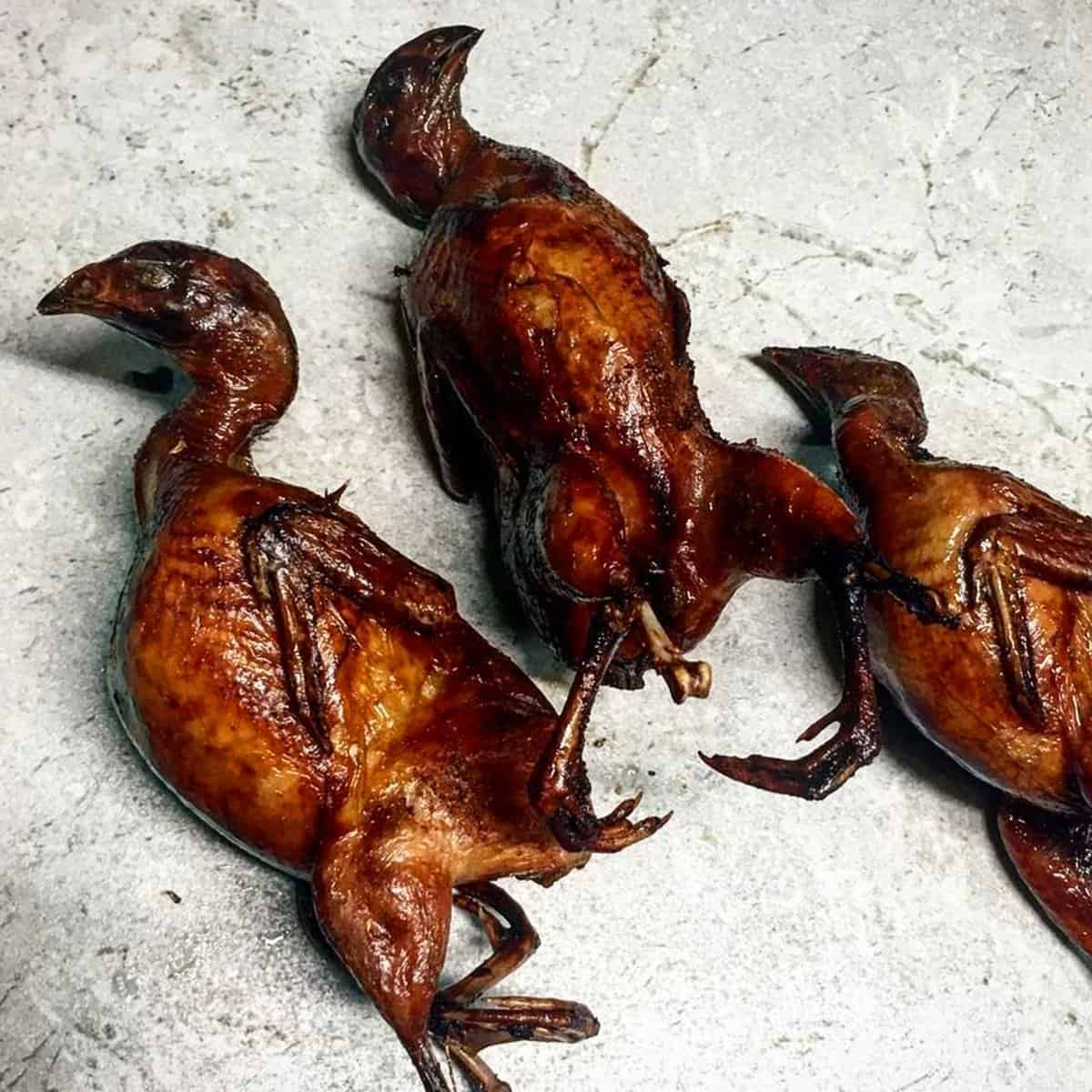 Peach Wood Smoked Eugowra Quail + White Soy Glaze: Monopole Sydney – photo credit Monopole Sydney
Eugowra Quail are completely natural pasture raised quail from central western New South Wales. The selected breeding stock is derived from a specific Japanese strain of quail resulting in a gamier, richer flavoured meat with a deeper hue. The quails are bred on farm and hand raised by partners Brendan Sheldrick (ex Rockpool, Rosetta's) and Leanne Crofts. The quail are free to dust bathe, dig holes and scratch in their flocks, allowing the birds to express what is essential and natural to their own behaviour.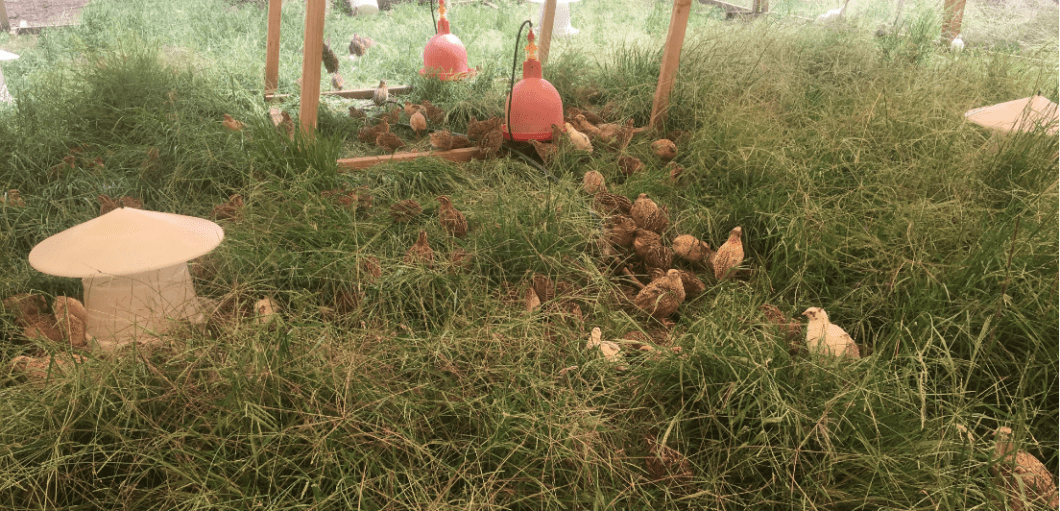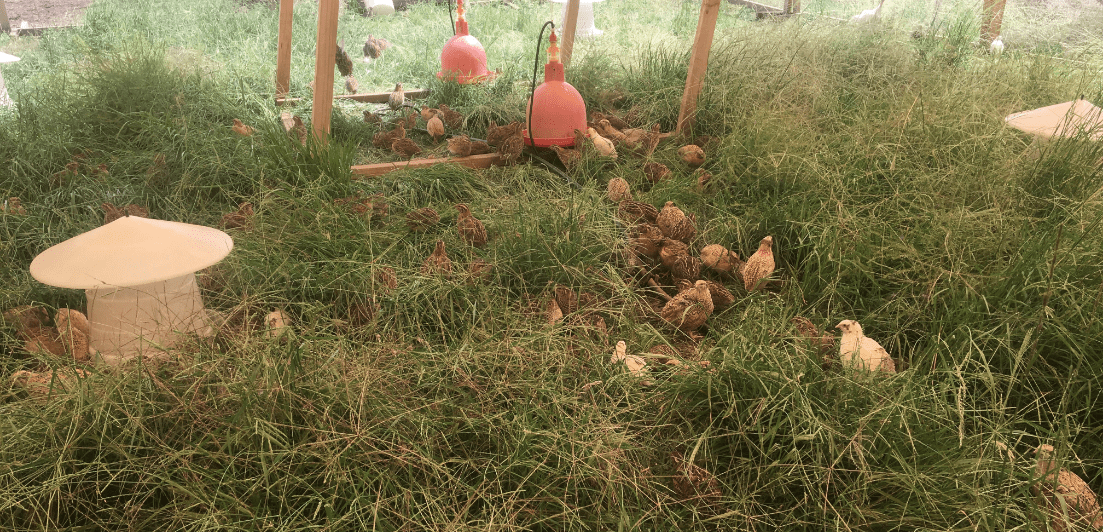 The quail live in very, very large portable walled enclosures which sit directly on the paddock, meaning they access fresh pasture everyday. The freedom to dig holes and shower themselves with dust keeps the birds mite and lice free, and that means they are free from medication and chemical intervention. The birds forage for insects and grubs for a natural feed source, and have access to high-protein grain mix made in the local area specifically for the quail. This results in a far more complex flavor profile than caged and shed raised birds.
Quail are bred, hatched and reared on farm, and processed each week at by a small scale abattoir in Canowindra NSW using controlled atmosphere slaughter meaning chemical free processing and no bleach on the skin.
All quail present quail with head and feet intact, and weigh 200-220g