Australian Saltbush Lamb is a superior lamb product from unique native pastures in Australia. Many people believe they are buying genuine saltbush lamb, but are shelling out their dollars for a taste supplemented product. So, how do you know if you are getting the real thing?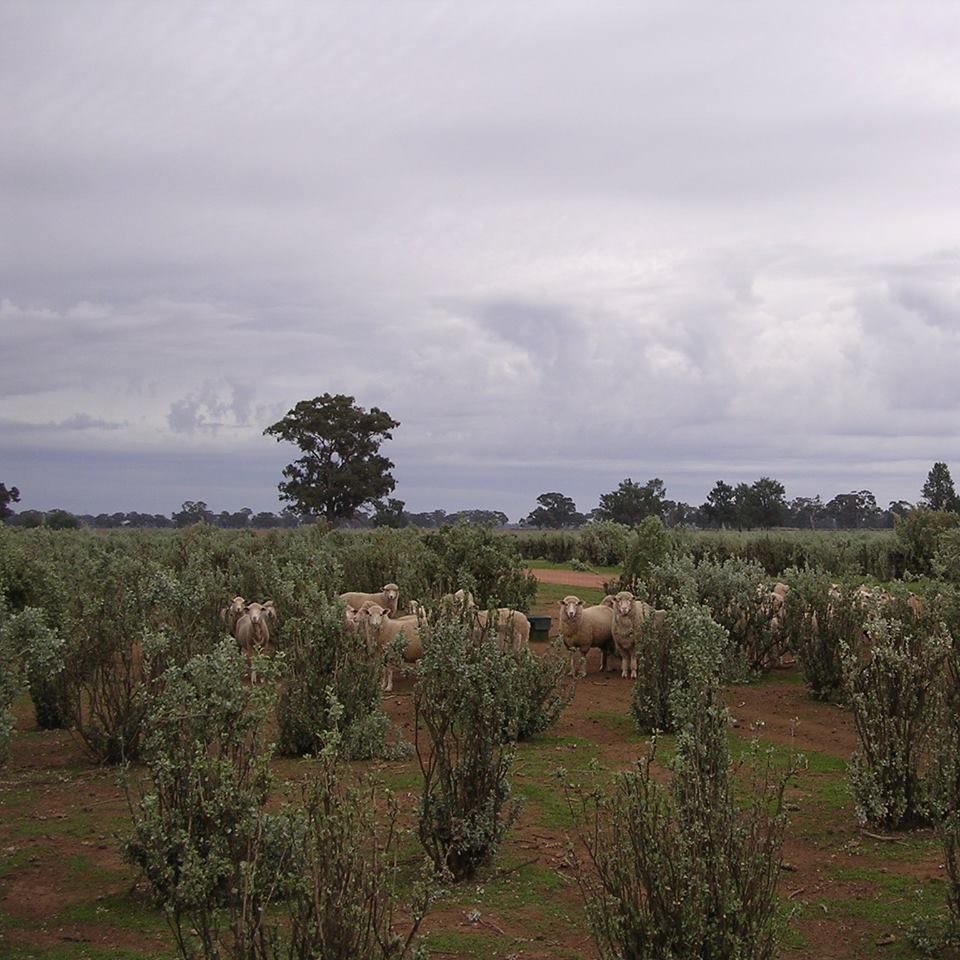 When you buy genuine, SALTBUSH PLANT PASTURED lamb, you are receiving a 100% natural product. These sheep graze intensely on Old Man Saltbush (Atriplex Nummularia), a natural Australian native rich in Vitamin E; along with other native grasses and flora. Saltbush lamb is proven to deliver high levels of Omega 3 fatty acids, Vitamin E, Beta-carotene and Vitamin A, due to the depth of the saltbush roots. Genuine Saltbush lamb is seasoned on the hoof with robust and rich flavour yet delicate enough to carry an outstanding fresh clean taste. It is juicy and very tender. Genuine saltbush lamb is never pellet fed or pellet supplemented.
What about the Saltbush?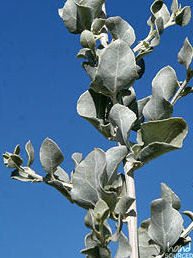 Old Man Saltbush is a large silver-green bush which can grow up to 3m tall and 3 wide. It naturally occurs across the north of South Australia including the Flinders Ranges. A deep-rooted native, it is drought tolerant and a natural in reducing salinity. Saltbush retains its leaves even in dry conditions and provides a high protein feed for the flock all year round. It requires no chemicals, is 100% natural, and needs little to no water once established.
Lambing ewes use the saltbush paddocks for nutrition, shelter and to reduce worm burden. It plays an important role in the ecology, agriculture and earth management of the region, as well creates a superior product.

Our lambs
Ryan Donovan's Merino lambs are Hand Sourced for us direct from the family farm in Mulwala, NSW, on the flats of the Murray River. Every animal is carefully selected and the health and welfare is monitored from farm gate to abattoir to butcher, resulting in complete transparency through the supply chain. They are 100% natural and naturally grazed with no lot feeding. As with all our hand-sourced produce, these sheep are free from all antibiotics, hormones and growth promotants; free from chemicals used for insect control; are free ranging and finished in a stress free environment.
"Every process these lambs go through revolves around sustainability.
Lambs are carefully appraised to fit tight specifications and all carcasses are aged on the bone for five days to guarantee optimum eating quality. The lambs are processed at an accredited local abattoir and cut to order.
The Donovans are part of a 3-year sustainability progress plan with the Murray CMA in relation to the establishment and management of Oldman Saltbush, which has been linked with carbon management. Studies show that inland Australian natives would possibly take around 20 years to sink as much carbon as saltbush does in three years. It has been estimated that saltbush stores around 15 to 20 tonnes of carbon per hectare.
The saltbush plant draws salt from the ground and stores it in it's roots and leaves. These specially evolved bladders then allow the plant to draw moisture out of the soil by the process of osmosis.
Are you getting the genuine item? ASK YOUR BUTCHER HOW and WHERE THE SALTBUSH LAMB GREW, and how it gets that saltbush taste. Are you buying the real deal?
Order your Hand Sourced Saltbush lamb here.