Consider this:
Jalbirri Googums contain nofood colouring agents (a feed additive commonly used to enhance yolk colour)
The Ruhles do not beak trim (de-beak) their laying birds.
Here's your chance to put a true ethically raised, feed-additive free, cruelty free egg on your menu at a very reasonable cost.
Ali and Andrew Ruhle grow pasture raised, true free-ranging, dirt bathing, foraging, sunbaking, intact hens on their Darling Downs farm. What we love, is that firstly, they shun the use of synthetic food colouring additives added to feed to enhance yolk colour (common in the organic/free range market) meaning there will be variations in the yolk depending on season, available grass and plantlife, and weather. Secondly, Jalbirri do not stock beak trimmed (de-beaked) hens – a rarity in QLD, as most birds are de-beaked before sale. And, if we needed another reason – Jalbirri stock one hen per 40m2 (compared to the industry standard of 1 hen per 1m2). Jalbirri hens enjoy a diet of bugs, grass and a protein mix made from locally farmed grains.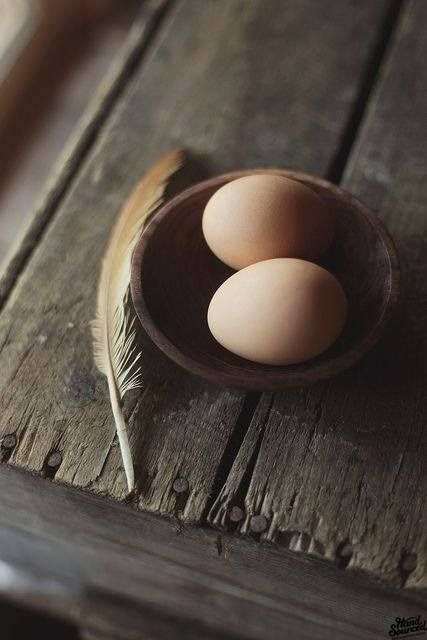 Why your yolks should NOT be sunny and bright
If your egg yolks are a consistent shade of deep orange or bright yellow, they have possibly been dyed with colour additives. How? Most Australian egg producers have food dyes added to the feed, to artificially brighten the appearance of egg yolks. The colour enhancers are incorportaed into feed pellets to help farmers achieve the perceived ideal colour outcome for egg yolks. It's not natural for yolks to be a consistent shade of deep orange or yellow. The colour of a chicken's egg yolk is dependent on the diet of the hen that lays the egg. What are the additives? Certain kinds of GM corn make the yolk look more orange or yellow, along with agents such as capsicum, marigold or paprika, manufactured in China, are not regulated by Food Standards Australia because its rules do not extend to animal feed additives. Farmers can legally include up to 4.9% of non-organic material in feed and still be certified organic.
If the colour of your egg yolk doesn't vary, it's most likely being artificially brightened with food additives.



What is beak trimming and why is it a big deal?
Beak trimming is the removal of part of the top and bottom beak of a bird. It is also called "debeaking", although this term is inaccurate as only part of the beak is removed.
It is carried out on egg-laying strains of chickens as a preventive measure to reduce damage caused by injurious pecking such as cannibalism, feather pecking and vent pecking. This practice is commonplace, even in pasture reared hens. Beak trimming of layer hens normally occurs without anaesthetic at 1-day of age at the same time as the chick is being sexed and vaccinated, and before purchase by the farmer (98% of layer birds on farms are purchased at 2 days of age, rarely do egg farms breed their own layers. No layers are bred on private farms in QLD).
A hen which has been beak trimmed can generally only eat the food provided for her in a trough or automatic feeder, so the nutrients coming from these eggs will be exactly the same as the nutrients coming from eggs laid by hens in cages.
Beak-trimming may involve acute and/or chronic pain, and depends on the age it is performed, the method of trimming and the length of beak that is removed. Following beak trimming of older or adult hens, the nociceptors in the beak stump show abnormal patterns of neural discharge, which indicate acute pain. Neuromas, tangled masses of swollen regenerating axon sprouts, are found in the healed stumps of birds beak-trimmed at 5 weeks of age. Neuromas have been associated with phantom pain in human amputees.
If a farm beak trims its birds (removing part of the beak) to stop them from pecking each other, it is an indication that the farm is not really free range, but is an intensive production system. 'Pecking order' is a naturally occurring behaviour. By allowing chickens a lot of space to run around (and away from bossier chooks) the need for beak trimming is eradicated.

Beak trimming has been banned in Switzerland, Germany, Denmark, Finland, Norway and Sweden. Beak trimming is banned in the ACT, and is currently debated in parliament whether debeaking should be banned in VIC and NSW. Beak trimming remains legal in QLD, and only a small percentage of farms boast they run non de-beaked hens. Supporting these farms means supporting higher ethics and removing cruelty to laying birds.
Buy or order Jalbirri eggs here.