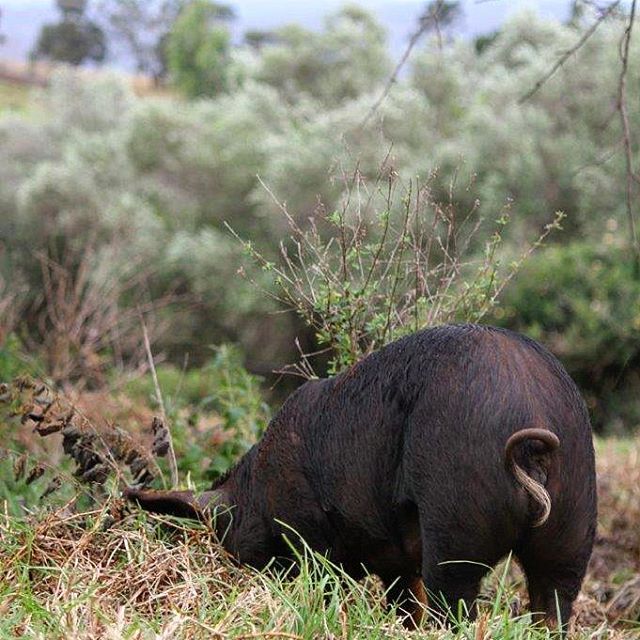 Scroll down to order your Pasture Raised Heritage Pork
Hand Sourced is proud to be the sole Queensland commercial distribution point for Emperor's pork and heritage fresh and smallgoods.
Pasture raised, stall free pigs grown in small numbers, fully free ranging, and breed, farrow and grow in a natural paddock nesting environments. Pigs are born and raised outdoors with continuous and unrestricted daytime access to paddocks, and remain outdoors at all times unless they choose to shelter from inclement weather. Low stocking intensity ensures forage is always available in a sustainably managed rotational grazing systems. Our pork farmers are PROOF certified.
We are unique in being able to supply you with 100% of any fresh or cured pig processed for use. Head, trotters, offal, ears – all accessible.
Food Service Clients
Showing all 10 results