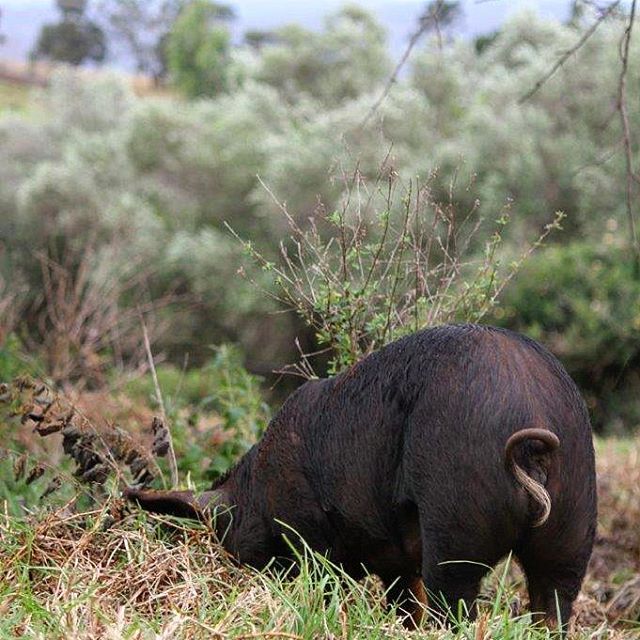 Scroll down to order your Pasture Raised Pork 
Hand Sourced is proud to be the sole Queensland distribution point for both Emperor's Pork and San Jose pork and smallgoods produce. 
Our pasture raised, stall free pigs are only ever grown in small numbers, are fully free ranging animals, and breed, farrow and grow in a natural paddock nesting environments.
Pigs are born and raised outdoors with continuous and unrestricted daytime access to paddocks, and remain outdoors at all times unless they choose to shelter from inclement weather. Our pork farmers work on low stocking intensity, ensuring forage is always available in a sustainably managed rotational grazing system.  Each of our pork farms are PROOF certified.
We are unique in being able to supply you with 100% of any fresh or cured pig processed for use. Head, trotters, offal, ears – all accessible.
>Our fully pastured pork and smallgoods range are utilised by both food service and wholesale outlets. Our buyers group can access this product here.  If you would like to know more about our wholesale pricing, please contact us. 
Wholesale Orders
Showing all 17 results