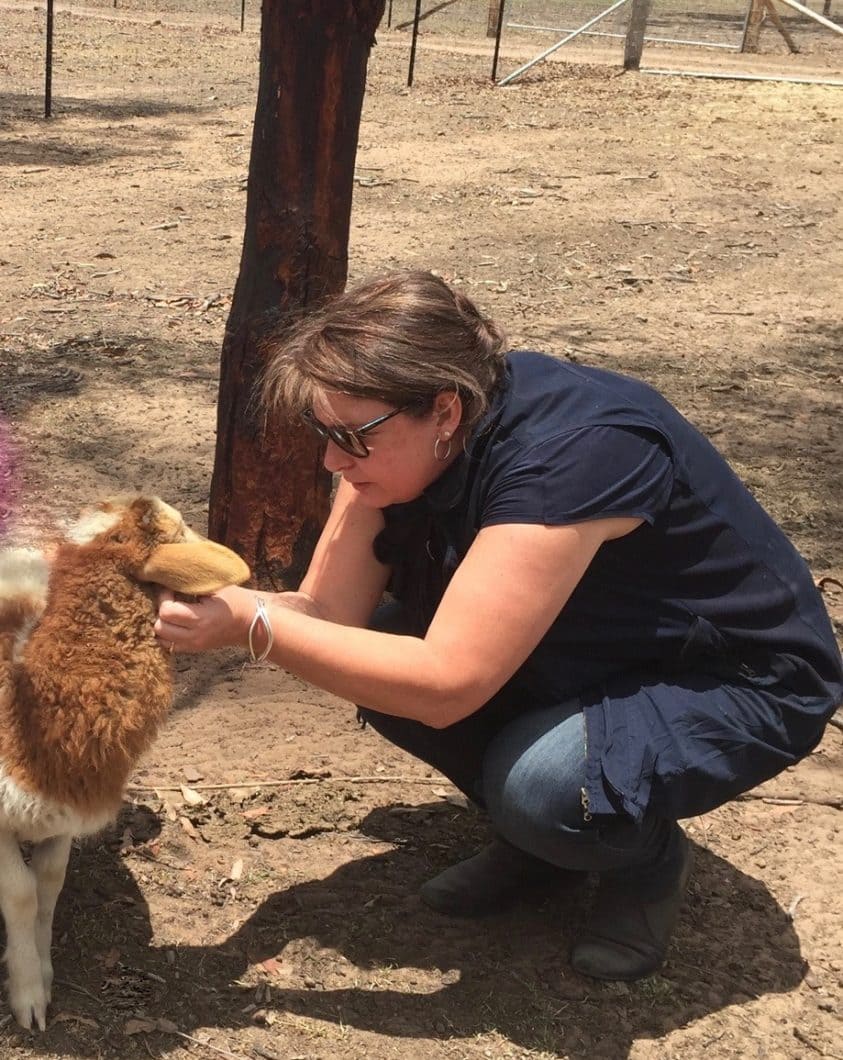 Hi. I'm Shirley, and I'm a farmer's advocate, provedore and food educator.

In 2015, I established Hand Sourced as a consumer based alternative to commercial shopping. Like many people, I was fed up trying to find real food in the sea of claims spouting 'organic', 'pastured', and 'free ranged'; only to be disappointed.
Surely there was a way to connect to the real food grown in our own country without the trickery and fine print that hoodwinks time poor shoppers, a way to avoid imports, mass marketers and false claims?
We never used to eat like this.
I was a suburban 70's kid. I grew up on a small plot surrounded by chooks, ducks, and a veggie patch or two. Manicured gardens were for fancy folk – we grew food, and what we didn't grow was either delivered; or bulk bought and divided between like minded families. Early dawn, real cream-topped milk and loaves of crusty white bread appeared on front steps as if by magic. I knew to be fleet footed: first dibs on the cream and the still-warm crust were reasons to get out of bed quick-smart.
Like everything we ate, it was real. In origin, it grew, walked or flew. Once picked, plucked or processed, it tasted perfect for the first few days then sprouted green fluff. The edges would be trimmed back once or twice before it was declared inedible, thus bound for chook food, compost or worm fodder, and fed back to the source.
That's what I wanted. A place to buy Real Food. So, I created it.
Hand Sourced is about returning to the real.
If you are looking to eat better; to fill your larder with real, ethically grown and raised food; and to look for natural options that support the farmers who believe, very much as you do, that food should be real; then Hand Sourced is for you.
Real food from real farms for real people.
Read more about Shirley

Save
---
Hand Sourced produce is featured on menus of top restaurants and eateries throughout Brisbane. We also supply to select butcheries and retailers. Contact us for further details.
Are you a newly established farmer or small batch producer?
Get involved as a farmer here
Are you a consumer with an appetite for premium produce direct from the farm?
Get involved as a consumer here

Are you in retail or hospitality, and would like to carry our goods?
Request a wholesale pricelist here

Would you like to know more?
Stay up to date with our special offers, news, events and products here