We are proud to represent a small but diverse range of sustainable, ethically farmed foods produced on farms throughout our own Australian landscapes.
We only work with farmers who raise and grow their animals in the way nature intended: naturally. This means no chemical intervention unless critical to the animal's health or welfare. No prophylactic antibiotics, no growth promotants, no hormones. No unnecessary antibiotics. Pastures that are free of synthetic pesticides, fertilisers, and herbicides. Clean land where pasture grazing stock can roam, be it on rotational pasture or open fields, encouraging natural rejuvenation, optimum soil fertility and plant growth.



















Very few of our farmers are 'certified' organic. True, regenerative farming goes well beyond the catchphrase that has come t represent very little in the table meat community. Rather, our farms and animals are naturally fed – a diet that is indigenous to the breed of animal, and one that does not rely on purchased feed grown outside the farm. Oftentimes, small farmers raising limited or seasonal produce find organic certification cost prohibitive. Rather, they embrace biodynamic, regenerative farming without seeking certification. We guarantee that each and every farm is running breeding, growth and life systems that are ethical, natural and sustainable.



















Each of our farms is family owned, and our produce is always raised by those that run the land. We like our animals to be happy.
Michael & Kathryn Sommerlad - Founders of Sommerlad Chicken
Until November 2017 the Sommerlad family personally managed, bred, and developed their exclusive heritage table poultry for the Australian market. Diverse pedigree strains, specifically bred to thrive in free-range pasture rearing environments, mean they are well suited to Australian climatic conditions. Sommerlad chickens are, by nature, active foragers. They boast long, strong legs, colourful plumage and walk tall and proud due to pasture grazing and a natural diet.​ Unlike commercial strains, Sommerlad birds are naturally slow grown for 10-12 weeks before processing.
Michael Sommerlad now consults to each of the Sommerlad authorised farmers, providing assistance, guidance and support as this major milestone continues gather traction in our food system. At a time when nearly all chicken farmed and eaten in our country comes from the same imported genetic stock, Sommerlad chicken represents a quiet revolution in Australian chicken farming.
Hand Sourced Sommerlad chickens are bred, grown and processed for our Brisbane market, and are exclusively available through our food service division.
Dave & Kay Tommerup - Rose Veal
The Tommerup family farm has been in operation since 1874, when Dave Tommerup's great-great grandfather, Mathew Horan, brought his young family to the Kerry Valley. Dave, his wife Kay, and children Harry and Georgia have taken the farm from a micro dairy (almost certain to be swallowed by the effects of dairy deregulation and $1 per litre milk), to a sustainable agri-tourism enterprise encompassing the history of 5 generations of dairy farming. Despite its small size, the dairy has remained an integral part of the farming operation and now extends into the commercial meat sector by the way of Rose dairy Veal.
After calving, young vealers stay on their mother's milk for the first 2-4 weeks, developing natural antibodies and immunities, and beginning to lay down natural fat stores. As mothers return to the dairy milking system, young calves maintain their natural mothers milk and bottle feeds, administered by hand from the Tommerup family. For the duration of their lives, vealers have unlimited access to milk as well as native and improved paddocks where they frolic and graze on green Kerry pastures.
Tommerup Rose Veal is are bred, grown and processed for our Brisbane market, and are exclusively available through our food service division.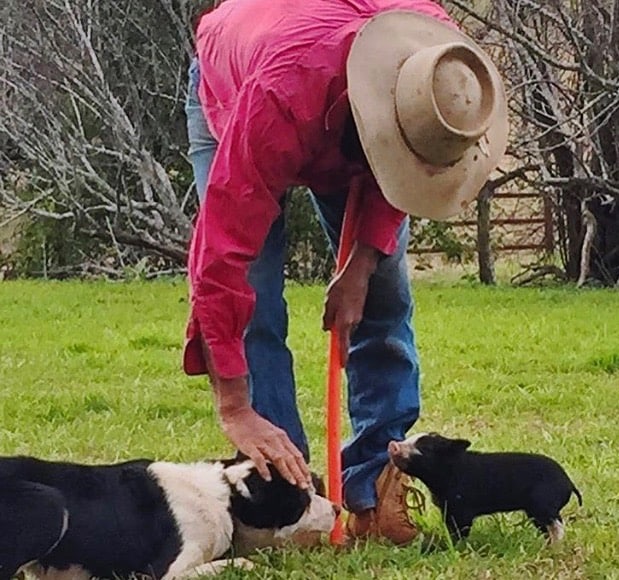 Gordon and Jenie Fawckner - Emperors Pork
The Fawckners raise a limited number of beautiful rare breed Berkshire pigs on their family farm "Grapetree Farm", situated in the beautiful Hampton region on the Great Dividing range. With over 100 acres of mud wallows, dirt bath, and lush pasture, these piggies have much to explore – and explore they do, given their totally free ranging existence.
The Fawckners manage every step from conception to consumption. Dedicated to a regenerative, sustainable approach to soil health and land management, Gordon, Jen and their 4 children employ a natural approach to farming, yielding a fully chemical free product. No sow stalls, no farrowing crates.
Emperors Pork are PROOF certified.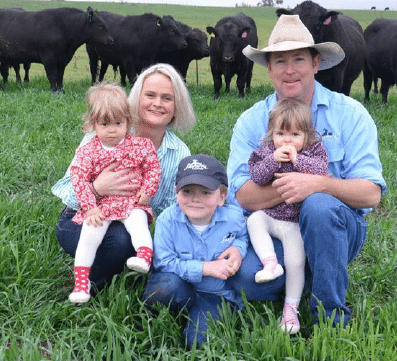 Herb and Lucy Mackenzie - UGoose
Herb and Lucy are on a mission to change the way people perceive geese. The fifth generation family farm
Seaforth
borders the tiny town of Llangothlin, outside of Guyra, NSW. Herb and Lucy take pride in nurturing their birds across all stages of their life cycle, from the naturally laid eggs under the Eucalyptus Gums in the paddocks all the way to plump, flavoursome geese for the table. Lucy's range of charcuterie is handmade in the family kitchen using 100% Aussie produce.
Lucy and Herb also grow and finish the giant Muscovy ducks, prized for their rich, sweet flesh.
UGoose is the only fully integrated goose meat operation in Australia.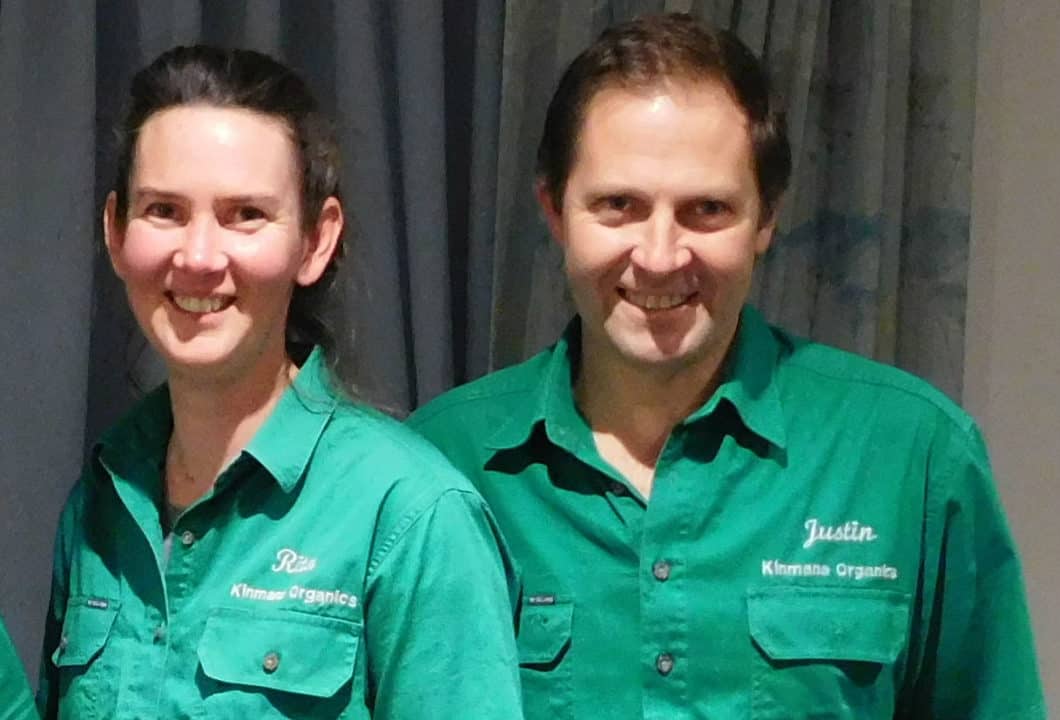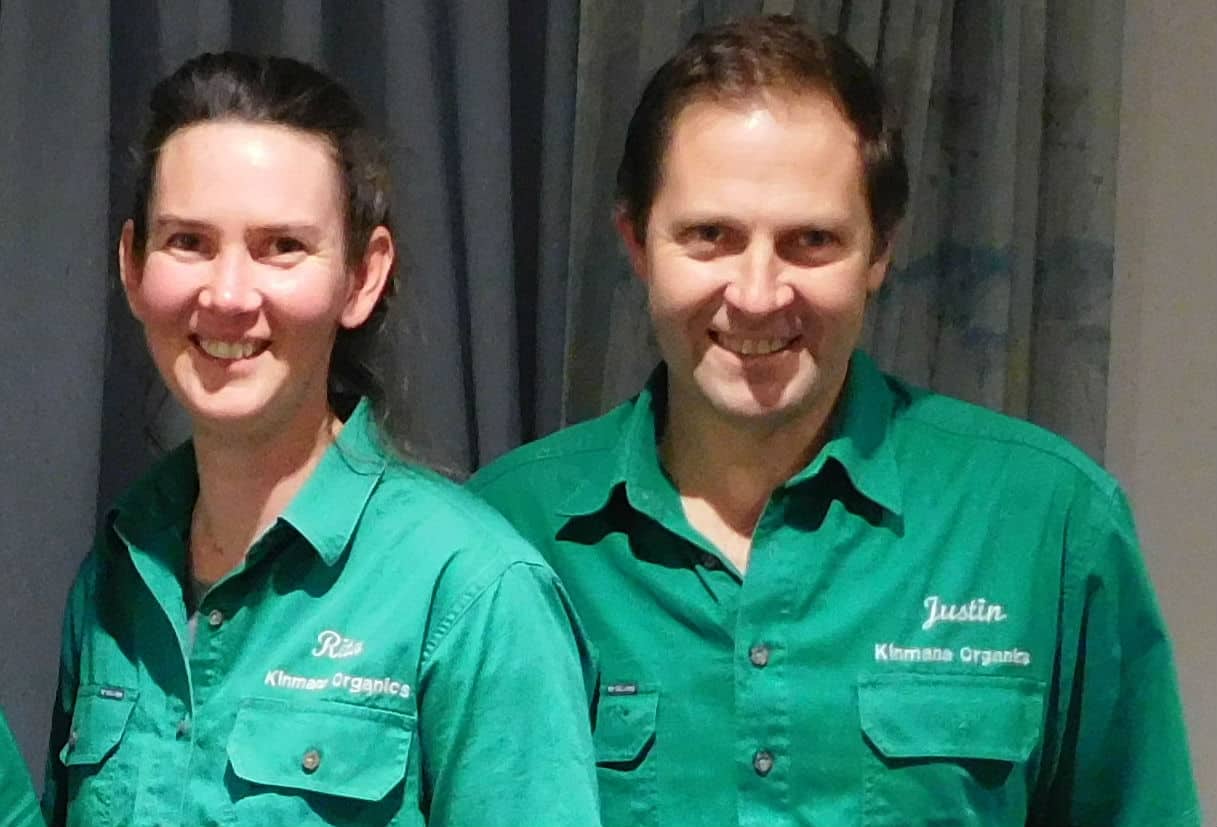 Justin & Rita Porker - Kinmana Organic Farm
Justin and Rita Porker run Kinmana Organic Farm with their 5 home-educated children in the Mallee of South Australia. Their philosophy is simple: "Our farming methods reflect our desire and commitment to provide a safe and sustainable place for future generations." Justin is a fourth generation Mallee farmer, and Rita is from organic farming background in central Queensland. Together, they have developed a specialised farming system to suit the delicate Mallee environment, thus ensuring a balance of production and maintaining ecology.
Dedication to organics began for the couple over a decade ago when Justin's health necessitated changes. His personal journey with severe chemical sensitivity makes him committed to producing 100% natural, chemical-free meat available for others to enjoy. Kinmana are fully PROOF certified.
Hand Sourced Sommerlad chickens are bred, grown and processed for our Brisbane market, and are exclusively available through our food service division.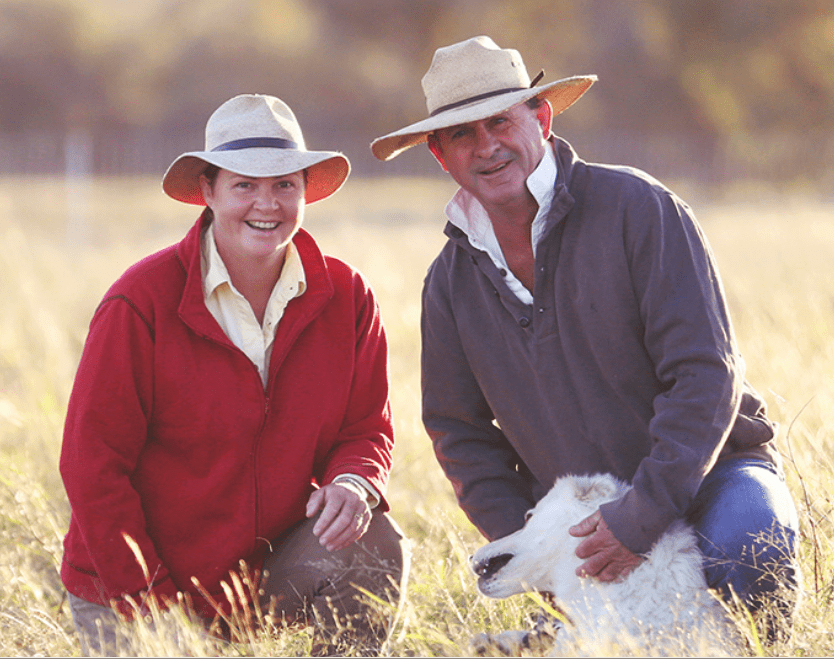 Bryan & Kim Kiss - Grassland Poultry
Bryan and Kim Kiss are a husband and wife team who run "Meramie", a 1500ha farm at an altitude of 540m to 640 in the foothills of the Central West Slopes and Plains, NSW. Their property vision is to maintain an environmentally friendly and productive farm with healthy perennial pastures. It's a return to nature in many ways with a simple, low input philosophy that involves synergistic projects that benefit each other and the land. Their aim is to be better than organic (yes, that is possible, says Kim), and to have a balanced active connection to everything they do.
Grassland Poultry are fully PROOF certified.
Hand Sourced Sommerlad chickens are bred, grown and processed for our Brisbane market, and are exclusively available through our food service division.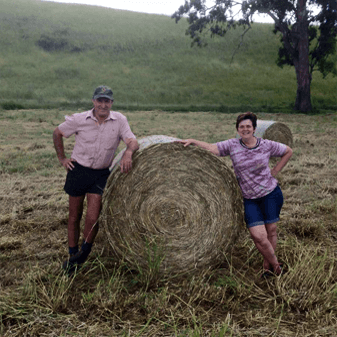 Les & Kerryn Hellyar - Trewellen Farm
Les and Kerryn Hellyar are proud growers of British breeds: a mixture of Charolais and Angus. Angus cattle, known as Aberdeen Angus in most parts of the world, were developed from cattle native to the counties of Aberdeenshire and Angus in Scotland, and Charolais are native to the French Charolais area surrounding Charolles, Burgundy.
The Hellyars consider a 'hands on' approach optimal to quality cattle, and manually manage pasture rotation and cattle transport, meaning low stress levels and calm animals. Trewellen Farm is perched hillside on the rolling green hills of Kyogle NSW.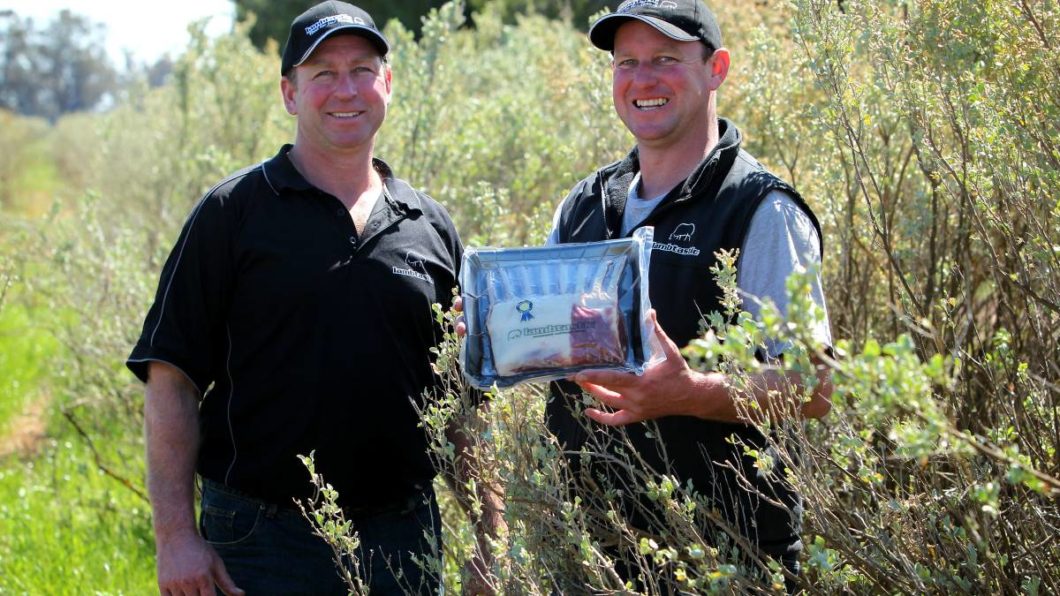 Donovan family - Hurlstone Farm
Wending its way through the NSW/Victoria border, the Murray River Valley region is well known for the world's highest quality Oldman Saltbush grazed lamb. Ryan Donovan's third generation family farm provides no exception. Full blood Merinos graze intensely on Old Man Saltbush (Atriplex Nummularia - a natural Australian native rich in Vitamin E) along with other native grass and flora. The result is an exceptional product with deep, salty, smoky rosemary-like tones combined with supreme tenderness and exceptional cooking quality. Saltbush lamb is proven to deliver higher levels of Omega 3 fatty acids, Vitamin E, Beta-carotene and Vitamin A, all due to the depth of the Saltbush roots. The Donovan's flocks are 100% naturally grazed with no lot feeding, and
no saltbush pellets.
Flocks are free from antibiotics, hormones and growth promotants; are fully pastured and finished in a stress free environment. The Donovan family commit to a sustainability progress plan with the Murray CMA.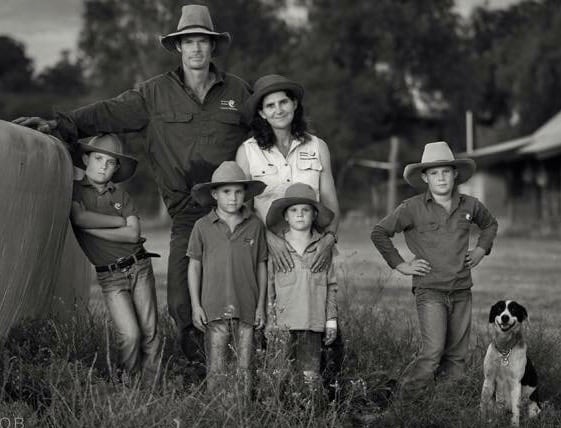 Angus Shepherd, Ryan Ward and families - Black Namoi
Great Northern Poultry is owned and operated by Cameron Ward and Angus Shepherd. The Shepherd family manage all aspects of the specialist genetics, breeding, brooding and hatching of eggs on their family farm "Booroola Crossing" situated just outside of Manilla, a small town slightly north east of Gunnedah, NSW. Day old chicks are carefully transported to the Ward family farm "Glenbrae", where the birds live a free-range life until maturity around 8-10 weeks.
Both farms maintain high level holistic management systems, with bird health, and wellbeing the main priority. At 10 weeks of age, each batch of chickens is dispatched to a private avian abattoir in Guyra, where they are hand processed without chemical intervention, bleach or toxic skin treatments.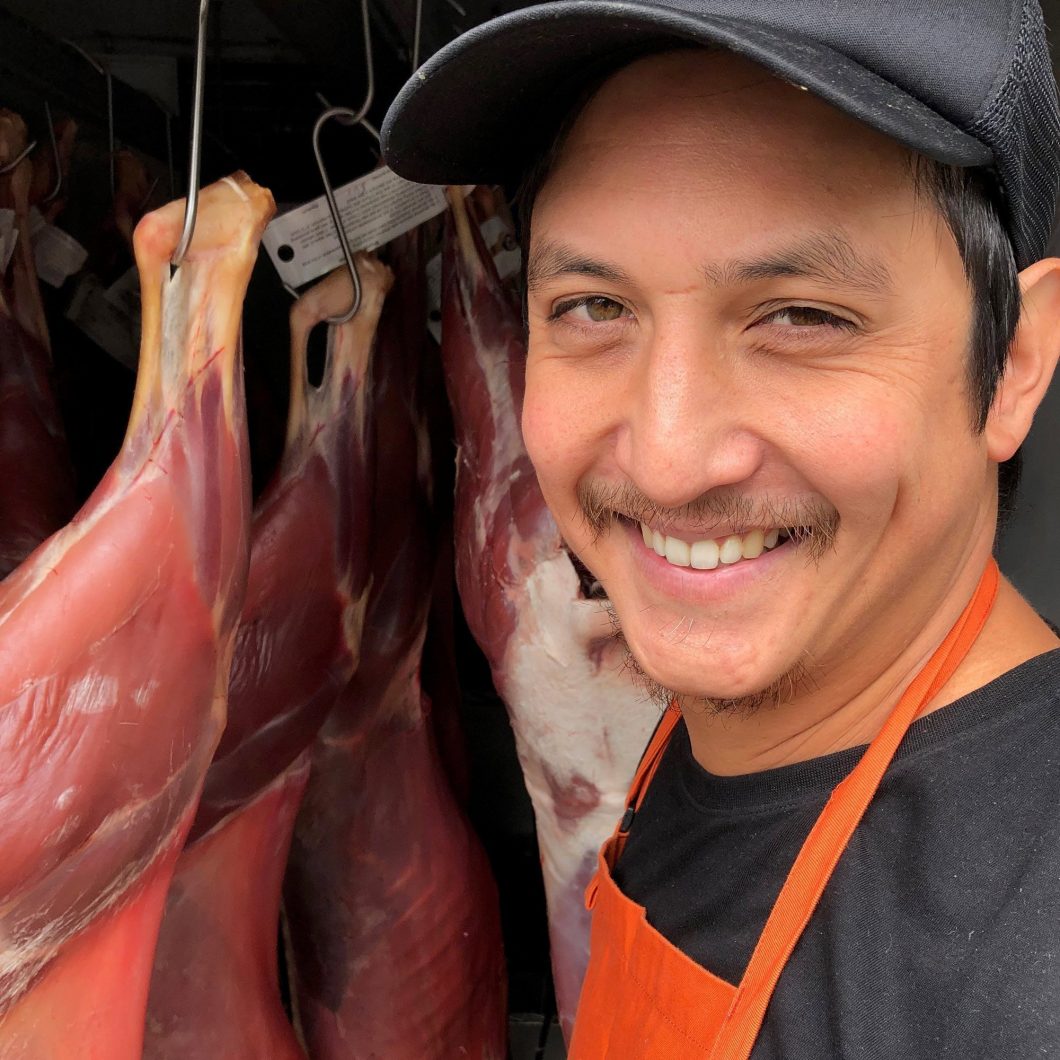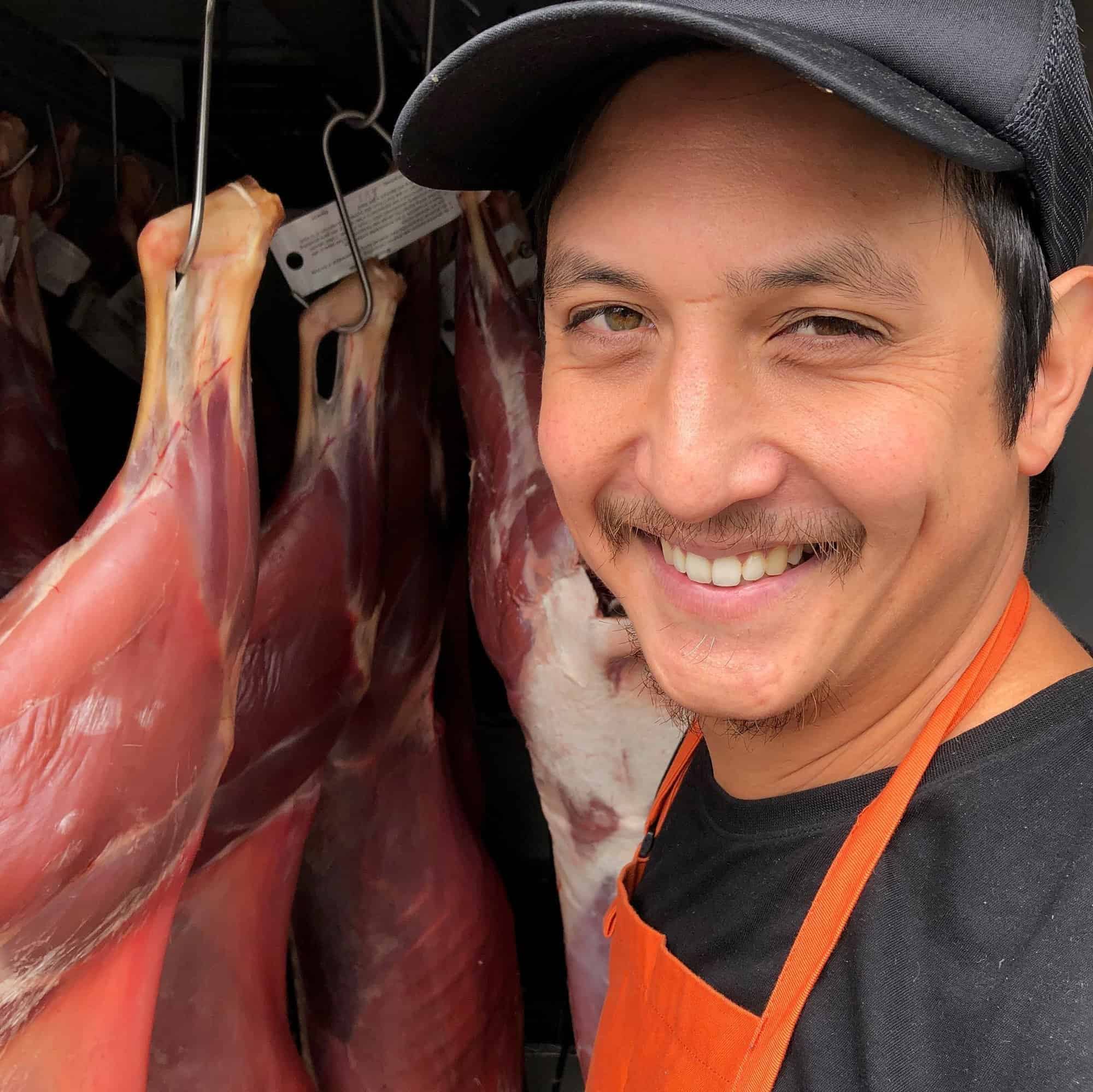 Jonas Widjaja - Fair Game wild venison
"FAIR GAME WILD VENISON IS A FAR BETTER CHOICE"

Based on the north east NSW coast, Jonas brings us premium quality, wild-caught venison delivered straight from the wilderness. Un-farmed, all-natural, free from added hormones and antibiotics, Jonas' produce originates from wild grazing animals with unrestricted access to native Australian bush-food and prime grazing land.


What species of deer is harvested?
The deer are generally either fallow deer (Dama dama), or chital deer (Axis axis). Both are delicate and light in flavour when compared to other species.














SaveSaveSave