Goat (farmed): Whole, broken into cuts (customisable)
Price: $25.99 per kg
Deposit Due per order (due now): $25.00
Order Now: To arrange your goat cuts, please use the order form below. Goat is supplied fresh or frozen. Please allow 7-21 days to process your order.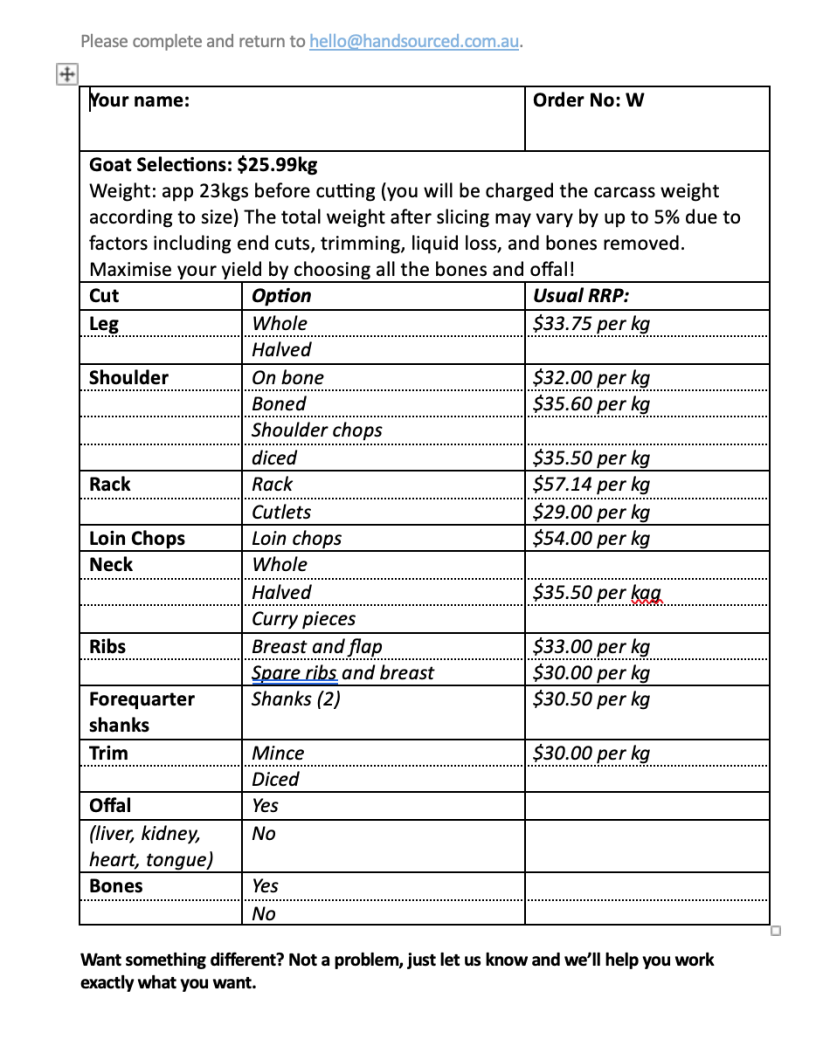 ORIGIN STORY
The gourmet Goat Lady has been supplying pasture raised goatmeat Since 2009.
Their goatmeat and specialty goat products are award-winning and consistently of the highest quality. Dedicated to raising and producing the finest farmed goatmeat in Australia, their goat meat is known for its tenderness, juiciness, and flavour.  This goat is raised free range in Australia without the use of hormones or antibiotics.  The Gourmet Goat Lady won the prestigious Delicious award in 2019 and was awarded gold at the 2017 Australian Food Awards (AFA) for their chevon racks, and has received 12 Sydney Royal Fine Food Show medals.
What's in the box
What's in the box
A whole goat, broken into your choice of roasts, chops, steaks, mince and muscles. Offal is available with your goat if desired.
Click here to download your selection sheet and work out what cuts you would like in your carton.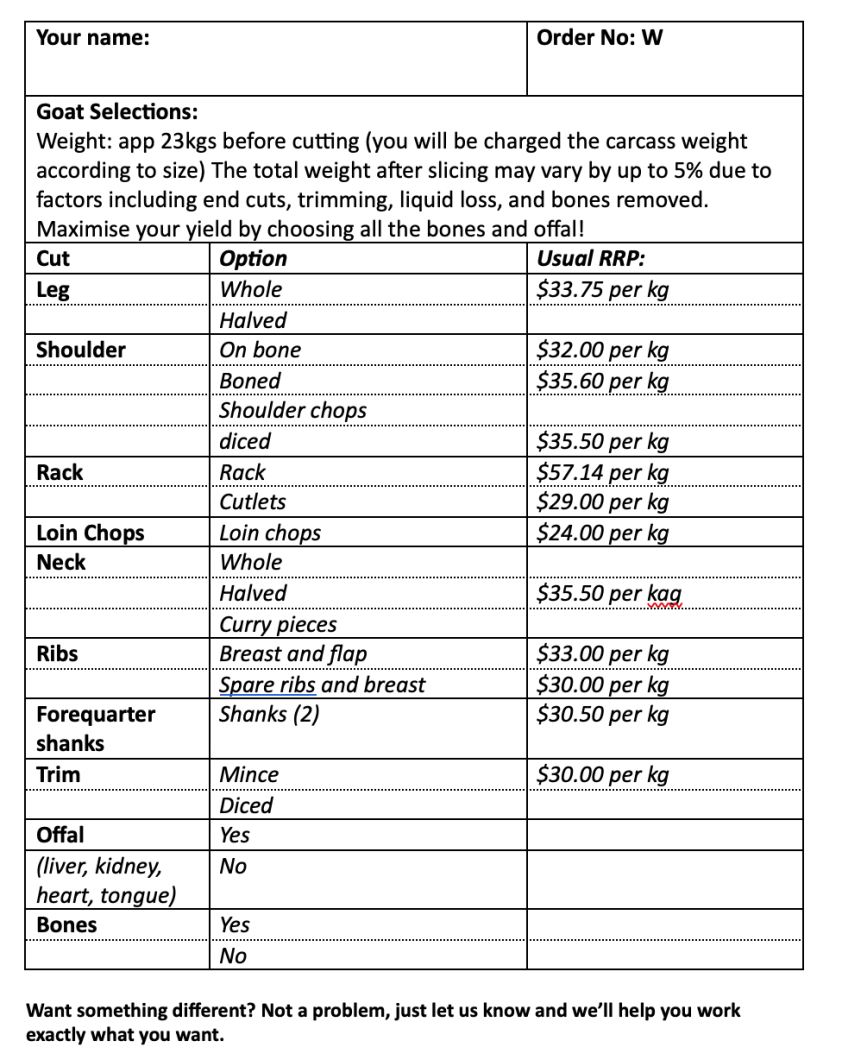 Payment and Delivery
Payment and Delivery
Where a deposit is required to secure the order, the balance of your account will be subject to any final weights and delivery fees to your closest participating airport.  Payment of all balances must be made prior to collection or delivery, and can be made via bank transfer or credit card (a 2.5% credit surcharge applies). Balance totals, including delivery or handling fees, will be issued via invoice.
Most of our producers and suppliers choose not to use liners, insulation, or ice packs in their packaging to reduce their carbon footprint and minimise waste. Your product will arrive in typical wholesale packaging (sealed cardboard cartons). 
Pick Up Options
Pick Up Options
This product is available for collection from
Sydney
all major and minor airports (we will work with you to coordinate the transaction