Head – Berkshire Black heritage pig
Price: $7.99 per kg (max $15.00)
Deposit per order (due now): $5.00
ORIGIN STORY
Heritage breeds are specially raised and heralded for their intensely flavourful meat and fat.  Kurobuta or "black hog" pork comes from the famed Berkshire pig.  Conventional farm-raised pigs tend to lack the incredibly tasty fat that heritage breeds have maintained, keeping their meat juicy, tender and juicy. But if you're a true fan of pork, heritage is worth every succulent bite.
To make your order, contact us here and we will let you know of the availability of your preferred product. This product range is located in Brisbane and is also available for pick up in Toowoomba.  Please ensure you have read the delivery options before making your request. 

The average weight for a head is anywhere from 8-25kg. All heads are intact and contain cheeks, ears, snout. Deposit payable to secure order. This product is frozen, and is sold by final weight with a max cap of $15.00 per head. 
Collection or Delivery
Collection or Delivery
4 weeks notice preferred.
This item comes direct from the Fawckner family farm.  Direct delivery from the farm may be possible depending on your location. 
Alternatively, delivery will be made to Hemmant Brisbane for collection at your cost. Home delivery is available (see below). 

Where a deposit is required to secure the order, the balance of your account will be subject to any final weights.  Payment of all balances must be made prior to collection or delivery, and can be made via bank transfer or credit card (a 2.5% credit surcharge applies). Balance totals, including delivery or handling fees, will be issued via invoice.
Most of our producers and suppliers choose not to use liners, insulation, or ice packs in their packaging to reduce their carbon footprint and minimise waste. Your product will arrive in typical wholesale packaging (sealed cardboard cartons). You must be home for your delivery or ask a neighbour to receive your box and place the products in your refrigerator or freezer.
Product Details
Product Details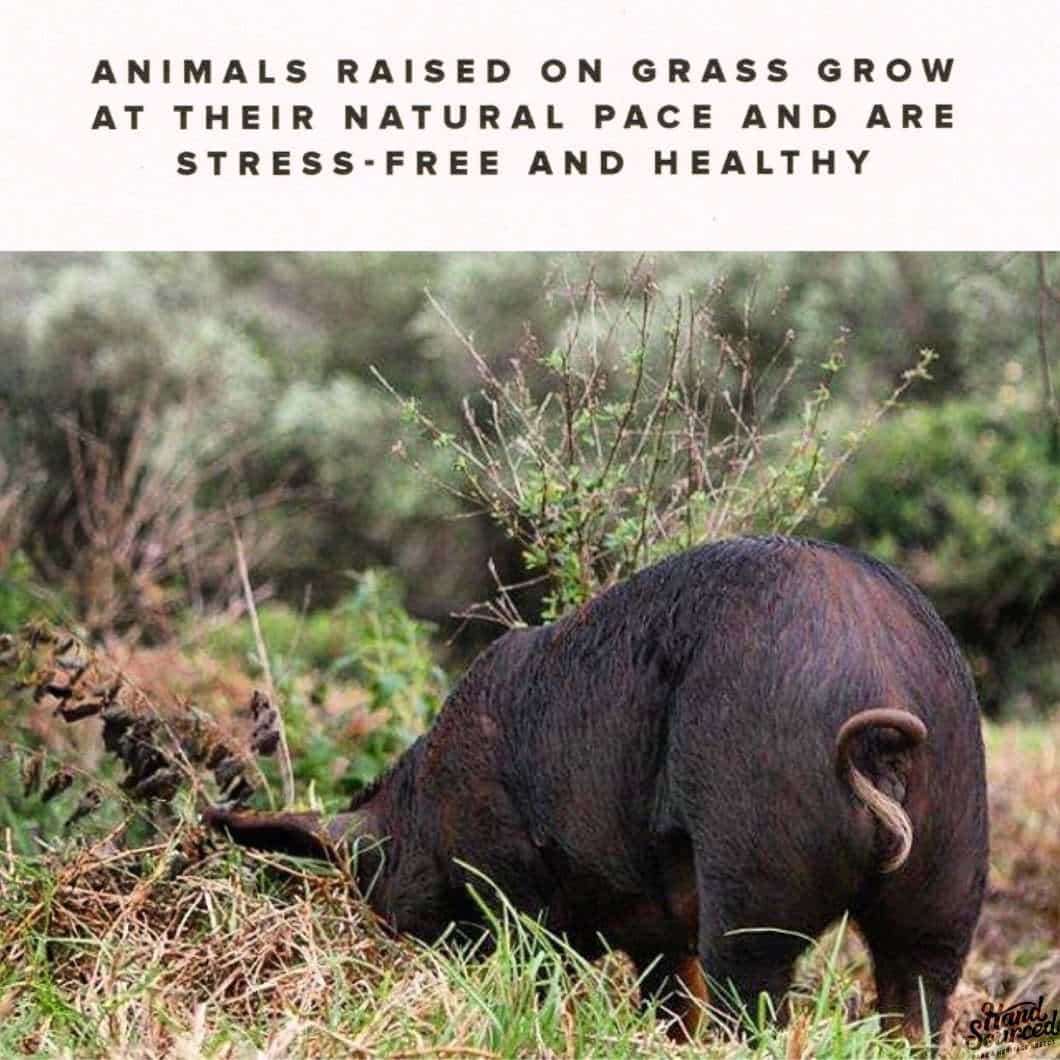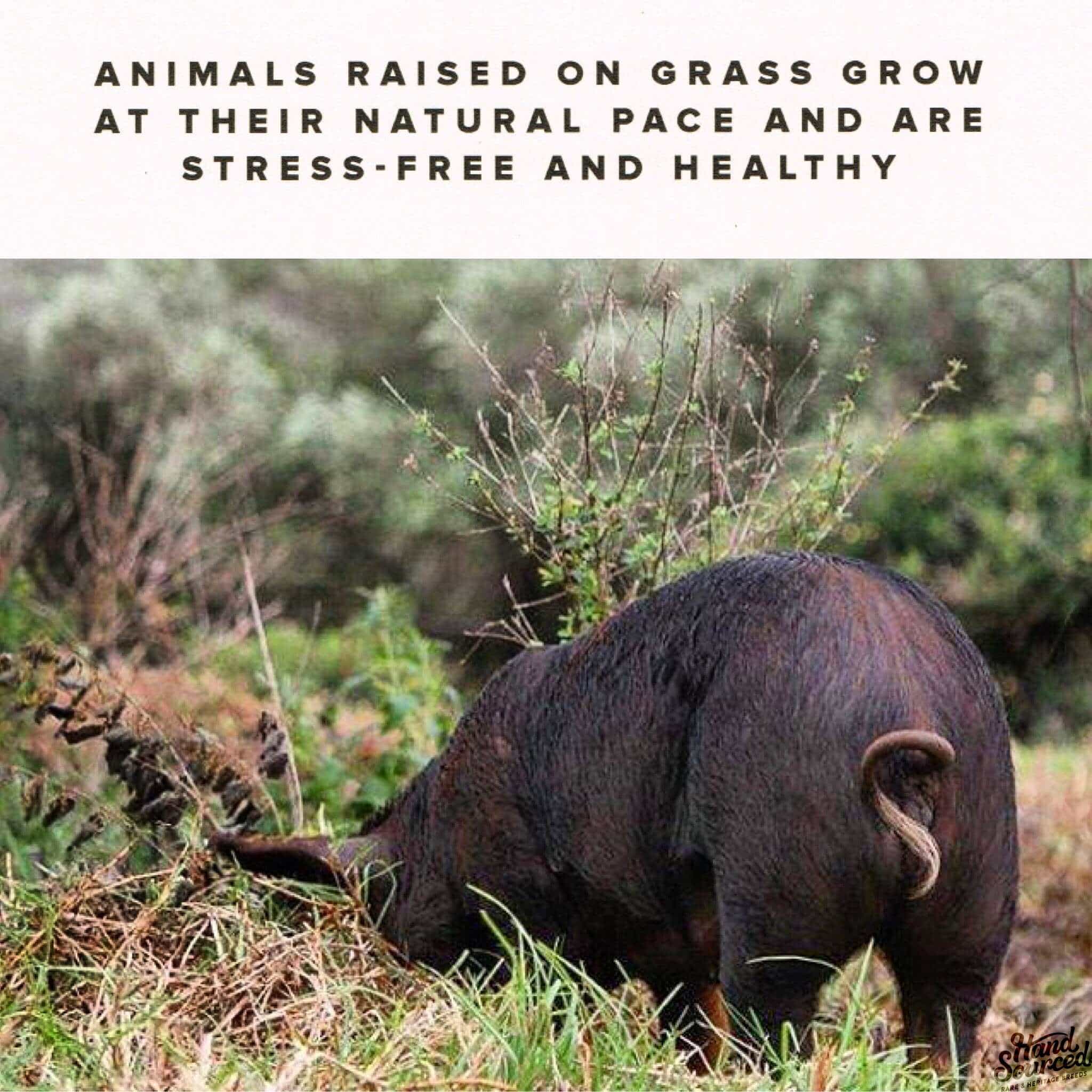 Pastured, free ranging true heritage breed pork, Berkshire pigs are a rare breed originating from the English county of Berkshire. Herds of the breed are still maintained in England by the Rare Breeds Survival Trust at Aldenham Country Park, Hertfordshire, and by the South of England Rare Breeds Centre in Kent. The Berkshire is listed as vulnerable; as of 2008, fewer than 300 breeding sows were known to exist. Modern Berkshire pigs are almost entirely black, sometimes with white points on the feet, nose, and tail. They are a medium to large breed of pig, short-legged  with prick ears and a relatively short snout with an upturned nose. Berkshire pork, prized for juiciness, flavour and tenderness, is pink-hued and heavily marbled. Its high fat content makes it suitable for both long slow braises and high-temperature cooking.
Pigs graze, live in open paddocks with plenty of room, without feedlots and definitely no indoor confinement. Sows live their entire lives outdoors and give birth outside while being provided protection from the elements and predators.  No fixed sheds or buildings for shelter; rather, movable eco straw bales are used by the pigs for protection from inclement weather.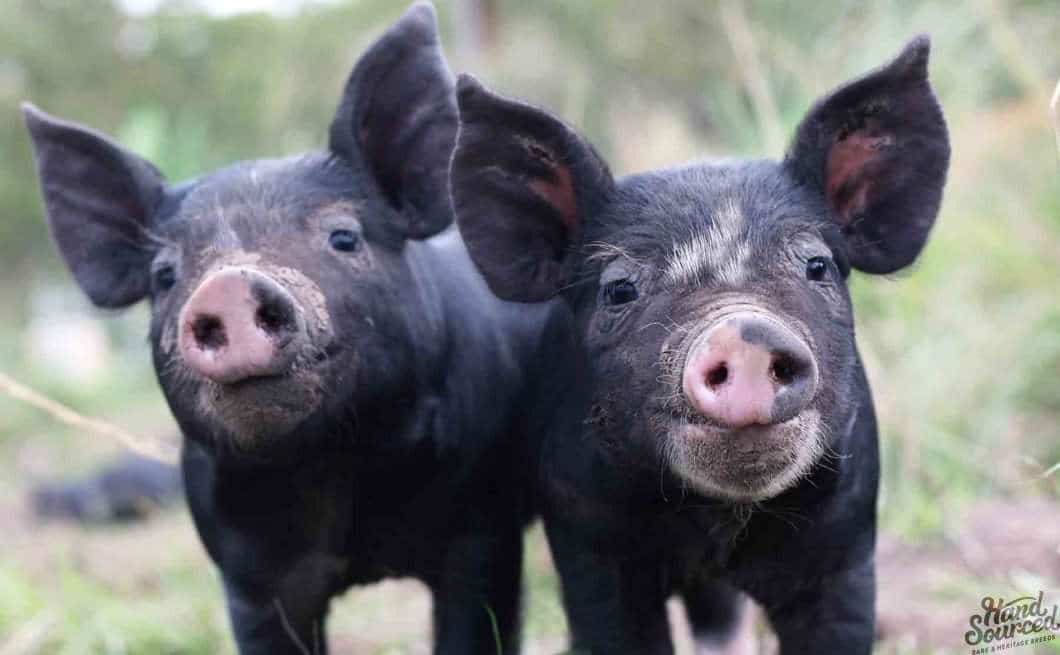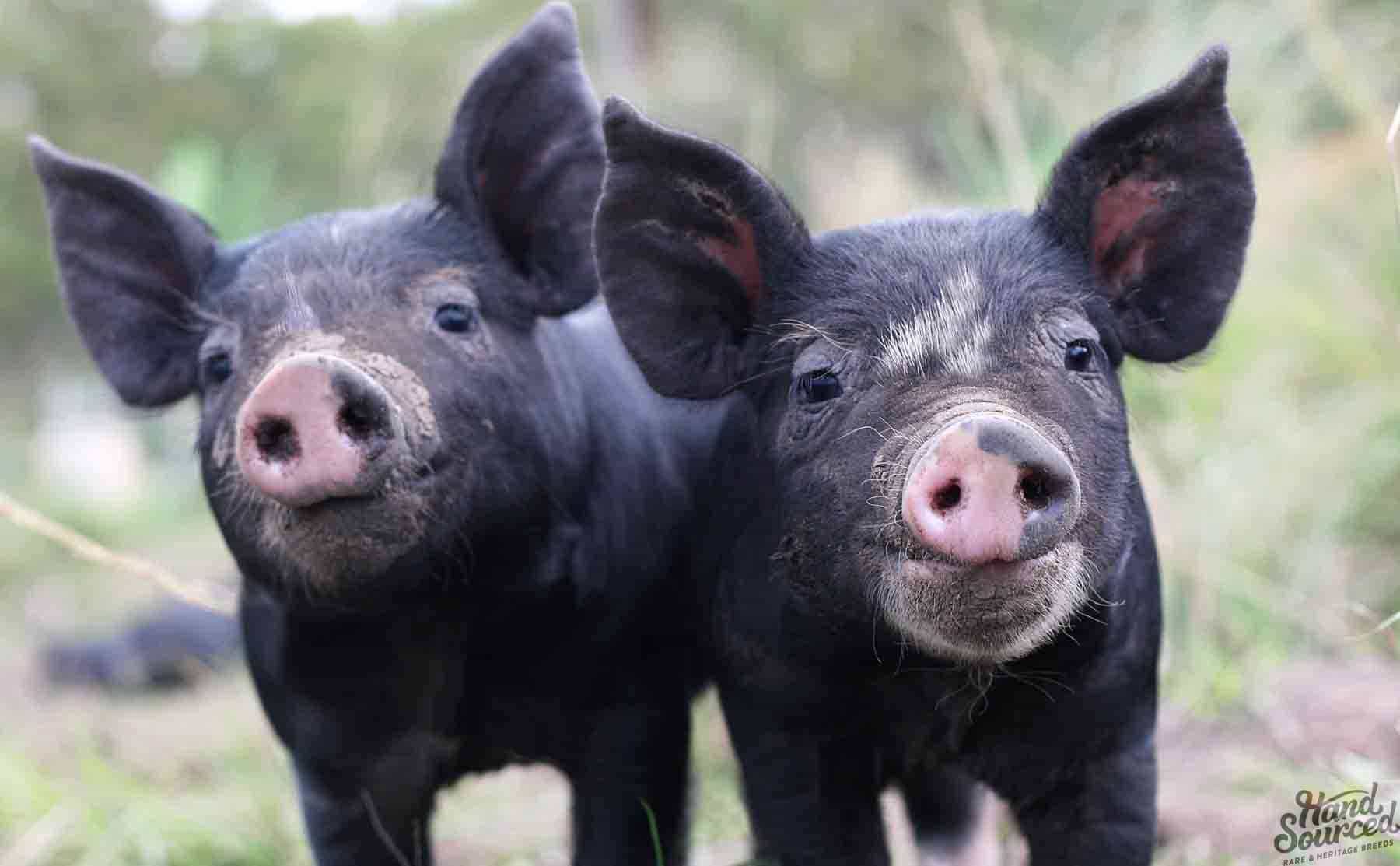 On their homestead, Grapetree Farm, Berkshires are fully free to roam, wander, nest and forage throughout the 100 acres of rolling green pasture nestled between Toowoomba and Crow's Nest on the Great Dividing Range.
The Fawckners are fully PROOF certified.  For food service, hospitality, wholesale and retailer product enquiries, please contact us directly: hello@handsourced.com.au.
Grapetree Farm
Grapetree Farm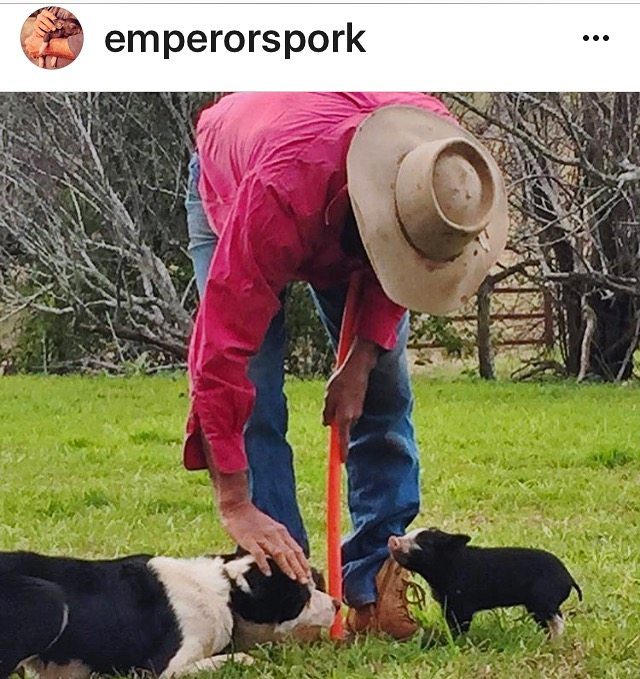 [emperors-pork]
Save
Please contact us for more information about ordering this product.
Unfortunately this product is out of stock.
Fill out the form below to join our waitlist.