Product Details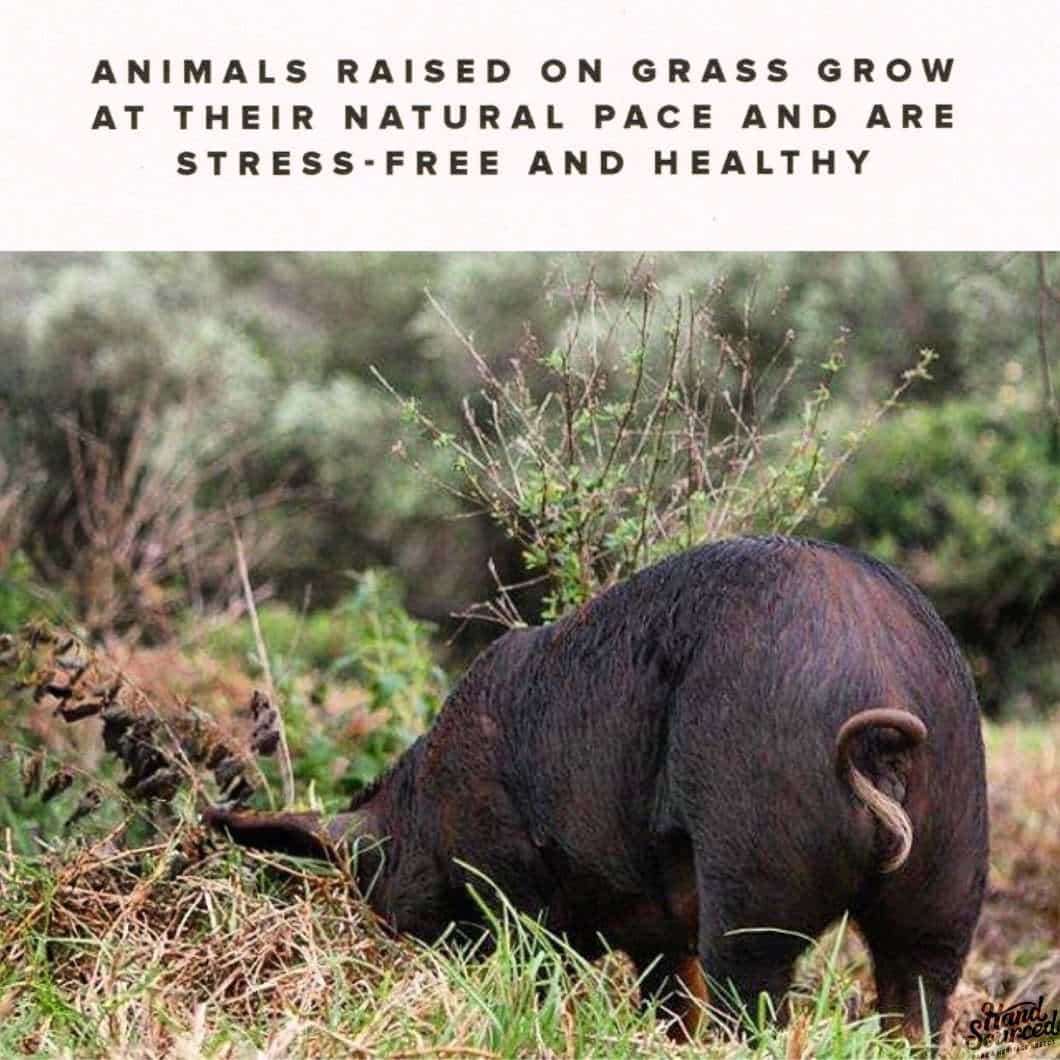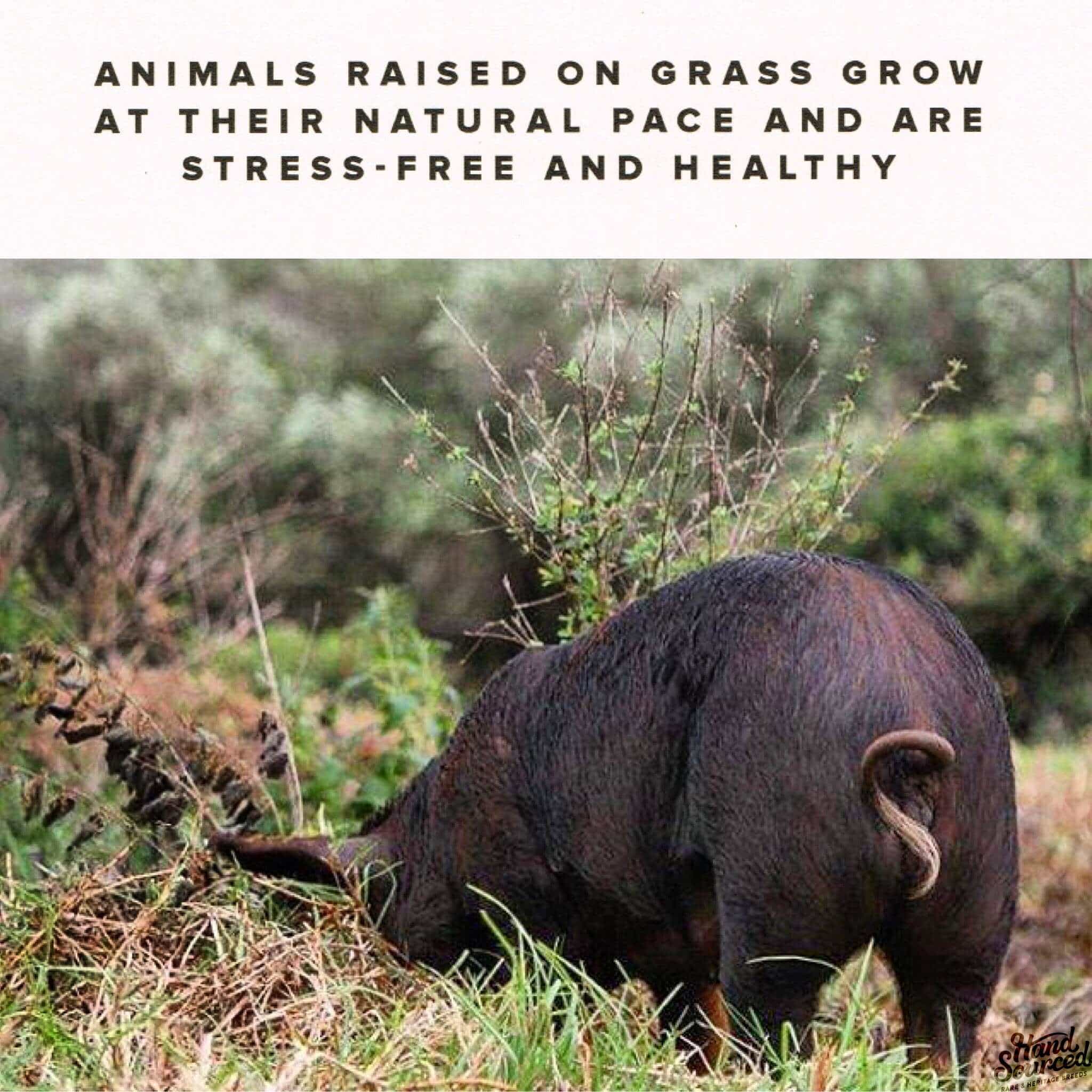 Pastured, free ranging true heritage breed pork, Berkshire pigs are a rare breed originating from the English county of Berkshire. Herds of the breed are still maintained in England by the Rare Breeds Survival Trust at Aldenham Country Park, Hertfordshire, and by the South of England Rare Breeds Centre in Kent. The Berkshire is listed as vulnerable; as of 2008, fewer than 300 breeding sows were known to exist. Modern Berkshire pigs are almost entirely black, sometimes with white points on the feet, nose, and tail. They are a medium to large breed of pig, short-legged  with prick ears and a relatively short snout with an upturned nose. Berkshire pork, prized for juiciness, flavour and tenderness, is pink-hued and heavily marbled. Its high fat content makes it suitable for both long slow braises and high-temperature cooking.
Pigs graze, live in open paddocks with plenty of room, without feedlots and definitely no indoor confinement. Sows live their entire lives outdoors and give birth outside while being provided protection from the elements and predators.  No fixed sheds or buildings for shelter; rather, movable eco straw bales are used by the pigs for protection from inclement weather.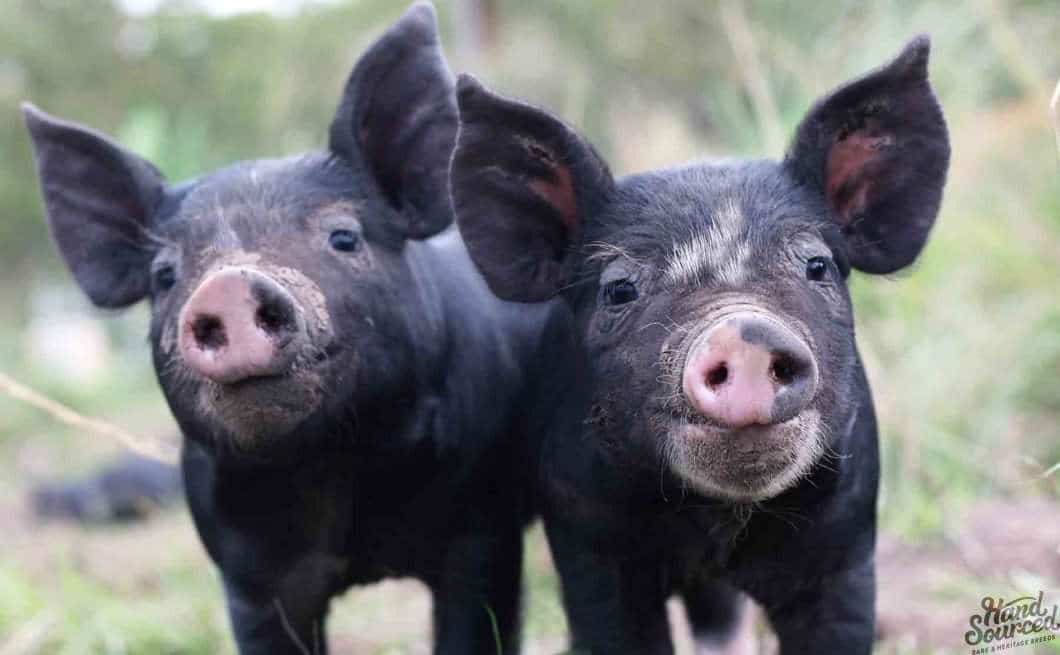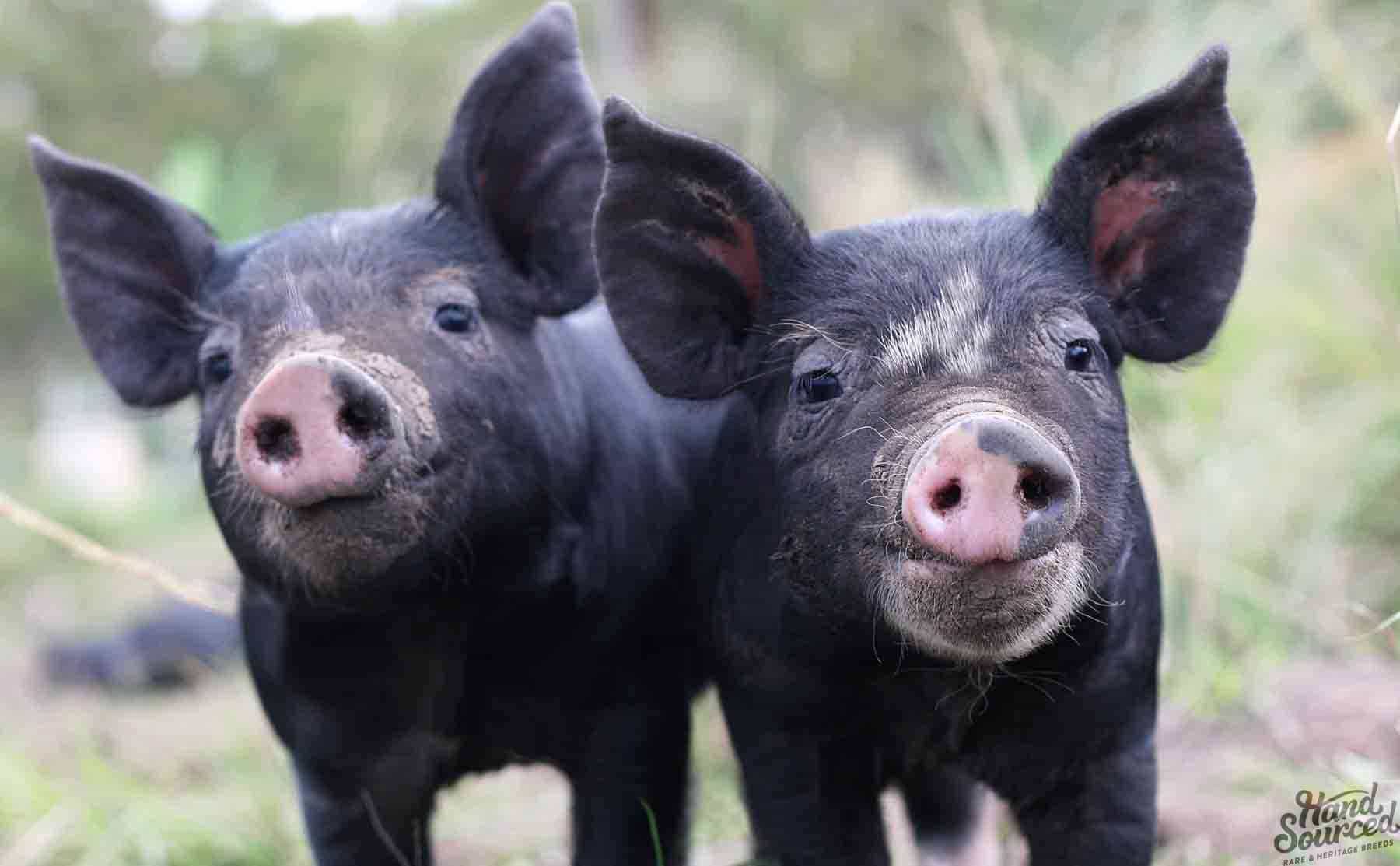 On their homestead, Grapetree Farm, Berkshires are fully free to roam, wander, nest and forage throughout the 100 acres of rolling green pasture nestled between Toowoomba and Crow's Nest on the Great Dividing Range.
The Fawckners are fully PROOF certified.  For food service, hospitality, wholesale and retailer product enquiries, please contact us directly: hello@handsourced.com.au.