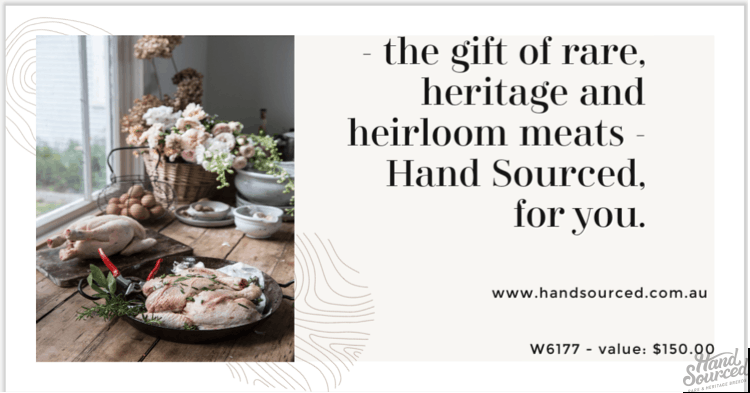 Congratulations – you've been given a gift with true Aussie taste. You're one step closer to enjoying our premium selection. In this guide, we'll walk you through the simple steps to redeem your voucher and start shopping with us.
Firstly, please navigate to the bottom of our website and find a link to join the public wholesale membership list (read how that all works here).
Fill that in, and we will add you to our database. Of course, you can shop without this step, but as we send out farm direct special offers to our members, we can help you get more mileage from your voucher.
You can use part or all of your gift card at any time, we will hold any credit for your next purchase or you can top it up and add to it if you wish.  
---
In this guide, we'll walk you through the simple steps to redeem your voucher and start shopping with us.
Step 1: Browse our website and meet the producers, then visit the shop.
Take some time to explore our website and discover the diverse range of products we offer. 
Step 2: Add items to your cart
Once you've found the products you love, add them to your shopping cart. Don't forget to check the product descriptions for details on freight, delivery, and timeline instructions.
Step 3: Proceed to checkout
When you're ready to complete your purchase, click on the shopping cart icon in the top right corner of the screen. Review your order and make any necessary adjustments before proceeding to checkout.
Step 4: Enter your gift voucher code
On the checkout page, enter the gift code (beginning with 'W') in the notes section of your order. The value of your voucher will be deducted from the total order amount on our end, so son't panic if you don't see the deduction straight away! No need to pay a deposit (choose 'pay by bank deposit' if the checkout page won't let you progress). From that point, we'll match you up. Easy Peasy.
Step 5: Complete your purchase
After applying your gift voucher code, you can proceed to enter your shipping and payment details to complete your purchase. Once your order is confirmed, we'll get to work handpicking and packaging your items for delivery.
That's it! By following these simple steps, you'll be able to redeem your gift voucher and experience the joy of eating the most delicious products available to Aussie consumers. If you have any questions or concerns, don't hesitate to reach out to for assistance.