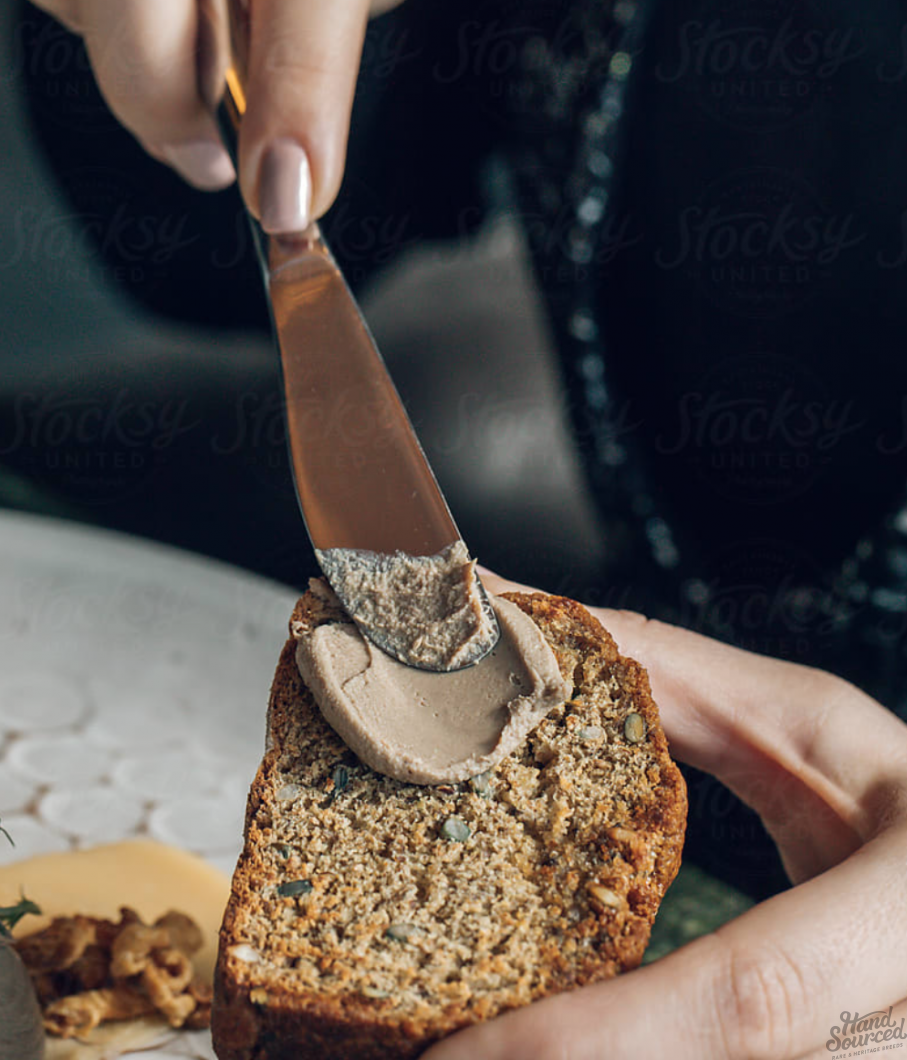 A very pleasant Pheasant pate indeed 🙂
Paté (literally paste in French) is a food that is simultaneously loved and loathed, and one which, arguably, stopped being cool circa 1983. It can be a lunch dish, an evening starter or, possibly, a main component in a classic "picky tea", that random assortment of meats, cheeses, breads, olives, chutneys, celery etc that, when you are too hungover to cook.
Pheasant Pate
1 whole Heritage Hill pheasant
4 shallots, peeled and roughly chopped
2 cloves of garlic, peeled and crushed
A few sprigs of thyme
1/2 glass of white wine
1/2 glass of red wine
50ml Madeira
2tbsp brandy
3 large shallots, peeled and roughly chopped
1 litre Sommerlad chicken stock
4 juniper berries
100g Pekin duck or Sommerlad chicken liver
100ml double cream
Remove the legs from the pheasant, and cut through the leg joint to separate the thigh from the drumstick. Put the drumstick to one side. Remove the skin from the thighs and cut out the bone with the point of a sharp knife. Cut the breasts away from the carcass and remove the skin.
Cut the thigh and breast meat into rough 2cm chunks and place in a non-reactive bowl with the wine, Madeira and brandy. Marinade in the fridge for 24 hours.
Chop the drumsticks and carcass up into small pieces with a heavy chopping knife or cleaver. Heat vegetable oil in a heavy-bottomed saucepan and fry the bones and shallots, stirring well, until they are nicely coloured. Add the stock, thyme, garlic and juniper, bring to the boil and simmer for an hour. Strain the stock through a fine sieve into a clean saucepan, add the marinating liquor from the pheasant, and boil until you have about two or three spoonfuls of syrupy liquid left.
Dry the meat on paper towel. Heat half the butter in a frying pan, season the meat, and cook on medium heat for 3-4 minutes, stirring every so often, keeping the meat pink. Put to one side. Add the rest of the butter to the pan, season the livers and sauté them for 2-3 minutes, stirring and keeping them pink. Mix the pheasant, liver and reduced stock together, and then blend in a Thermomix or food processor in two or three batches to keep it as smooth as possible.
Whip the cream until fairly stiff and carefully fold into the mixture with a spoon. Transfer to a serving dish or container, cover with cling film and refrigerate overnight.